Back to top
News
Volunteer News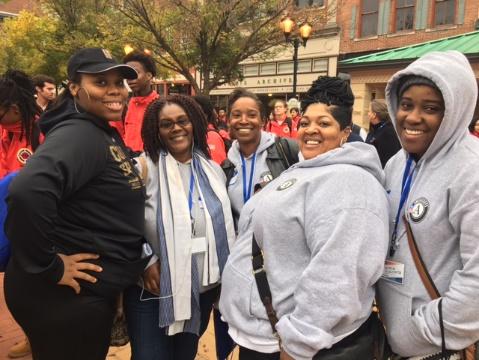 THANK YOU
Thank you to all of our wonderful volunteers who assisted throughout the Christmas and New Year holidays. Our Holiday Gift Program was another success as we were able to serve 63 families this year. Thank you to those who donated warm coats, brought in presents, provided festive decorations, served a hearty meal and went above and beyond in ushering in the holiday spirit for our clients. 
MLK DAY OF SERVICE
In honor of Martin Luther King Jr. Day, Monday January 16th, Housing Forward's AmeriCorps members were a part of a team of 63 community volunteers who visited multiple Chicago family shelters and engaged with families in exciting family literacy activities.  The focus of service activities were to engage the children and parents in activities relating to Martin Luther King Jr.  Activities included story time, arts and crafts and the distribution of toiletry donations to each family at the shelter.        
Dr. Martin Luther King Jr. changed the course of history and inspired us to build what he called "the beloved community." The King Legacy of Service 25th Anniversary video tells the story of how Dr. King's birthday evolved into a national day of service. Featuring civil rights luminaries such as Congressman John Lewis, Reverend Dr. Joseph Lowery, and Ruby Bridges, the 7-minute video reminds us of the importance of keeping Dr. King's legacy of service alive and challenges us to make service a part of our lives ─ everyday of the year. The Legacy of Service video can be viewed here.