Back to top
News
Tina Revamps the Women's Better Clothes Room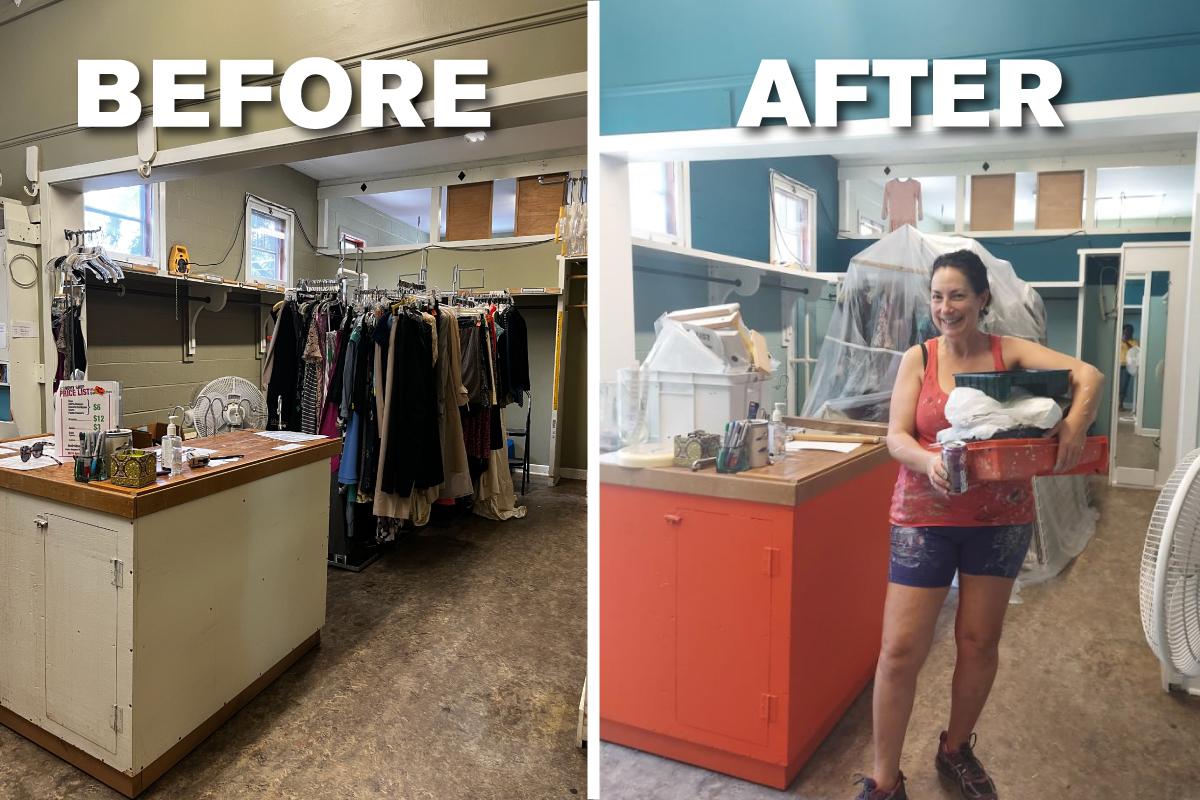 The Women's Better Clothes Room at The Economy Shop in Oak Park is going to have a new look the next time you see it! Tina Black, a volunteer, recently gave the room a much-needed facelift, and we cannot wait for everybody to see how amazing it looks!
Two weeks ago, Tina teamed up with Ryan Russ, our facilities manager, to remove dated wall décor, clear the space and create a plan to repaint the walls with Housing Forward colors. After Ryan picked up the paint colors needed, Tina went to work and repainted the entire space in just two days!   
The Economy Shop opened in 1919 as a secondhand shop benefiting local nonprofits. The entire shop is run by volunteers, and nonprofits that benefit from the Economy Shop manage the different rooms within. The Women's Better Clothes Room, located on the first floor of the building, is run by Housing Forward volunteers. We were so fortunate to have Tina volunteer to revamp the room just in time for this week's shopping day on Thursday!  
Tina is an Oak Park local who began volunteering for Housing Forward with her colleagues from Northern Trust. She began painting people's homes for cash while between jobs, and found she had a knack for it! Although she now works full-time at Northern Trust, she uses her painting skills for various nonprofits like Housing Forward.   
The Economy Shop will be open this Thursday, August 31st from 9am to 3pm. We would love to see you there! Can't make it this Thursday? The Economy Shop is open on select Thursdays and Saturdays throughout the fall and winter season. View the calendar for scheduled shopping days: https://www.economyshop.org/shopping-days