In 1992, a group of congregations and lay people joined forces to provide emergency shelter services for those experiencing homelessness in the communities of Oak Park, River Forest and Forest Park and Housing Forward was created. Little did we know at that time that we were just getting started.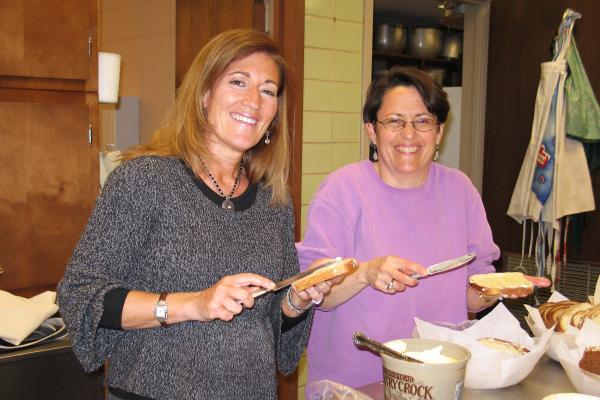 Since then, our mission has evolved from simply responding to the symptoms of homelessness to providing a wide range of permanent solutions to prevent the occurrence or reoccurrence of homelessness.
Today, Housing Forward is a recognized leader in suburban Cook County offering a coordinated response that allows people experiencing a housing crisis to quickly resolve their situation.  We offer comprehensive, wrap-around support from the onset of a financial or housing crisis to its resolution, preventing homelessness whenever possible, and providing permanent, stable housing for the most vulnerable members of our community.
Each year, we serve nearly 2,000 individuals and families with individualized services focused on resolving homelessness and housing crises quickly and permanently. Our longer-term housing options, including interim housing, rapid-rehousing, permanent supportive housing, and long-term rental support for more than 400 individuals annually. Housing Forward also offers ongoing case management, housing location and pre-tenancy services, an employment readiness program, street outreach, and a homeless prevention program that offers financial assistance, diversion, and stabilization services.