Back to top
News
Volunteer News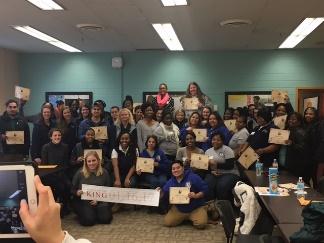 AmeriCorps Recruitment
Housing Forward is looking for dynamic individuals who are willing to help transform their community!  
AmeriCorps programs do more than move communities forward; they provide opportunities for people entering or re-entering the workforce. AmeriCorps members have the opportunity to learn valuable work skills, earn money for education and develop an appreciation for citizenship. AmeriCorps members focus on assisting clients with basic needs and encouraging access to services and housing. We are currently accepting applicants for the upcoming 2017 service year. Open positions are Career Passport Manager and Outreach and Engagement Specialist. Please visit our career opportunities section of our website to apply or contact Tonisha Daniel, tdaniel@housingforward.org, (708) 338-1724 ext.220
Holiday Volunteers
The holidays are right around the corner and it's a great time to give a helping hand. If you are planning to schedule any special activities for our clients or would like to volunteer for an extra shift, please confirm as soon as possible. Interested in donating needed items? You can check out our General Wish List for a list of items. Please contact Volunteer & Outreach Manager, Tonisha Daniel, tdaniel@housingforward.org, (708) 338-1724 ext.220 for scheduling and additional questions.
Annual Report
Our 2015 Annual Report is available online if you'd like to hear about our impact and programs as well as learn about those that support us. 
Click here
.