Back to top
News
Spreading Warmth with Soup and Support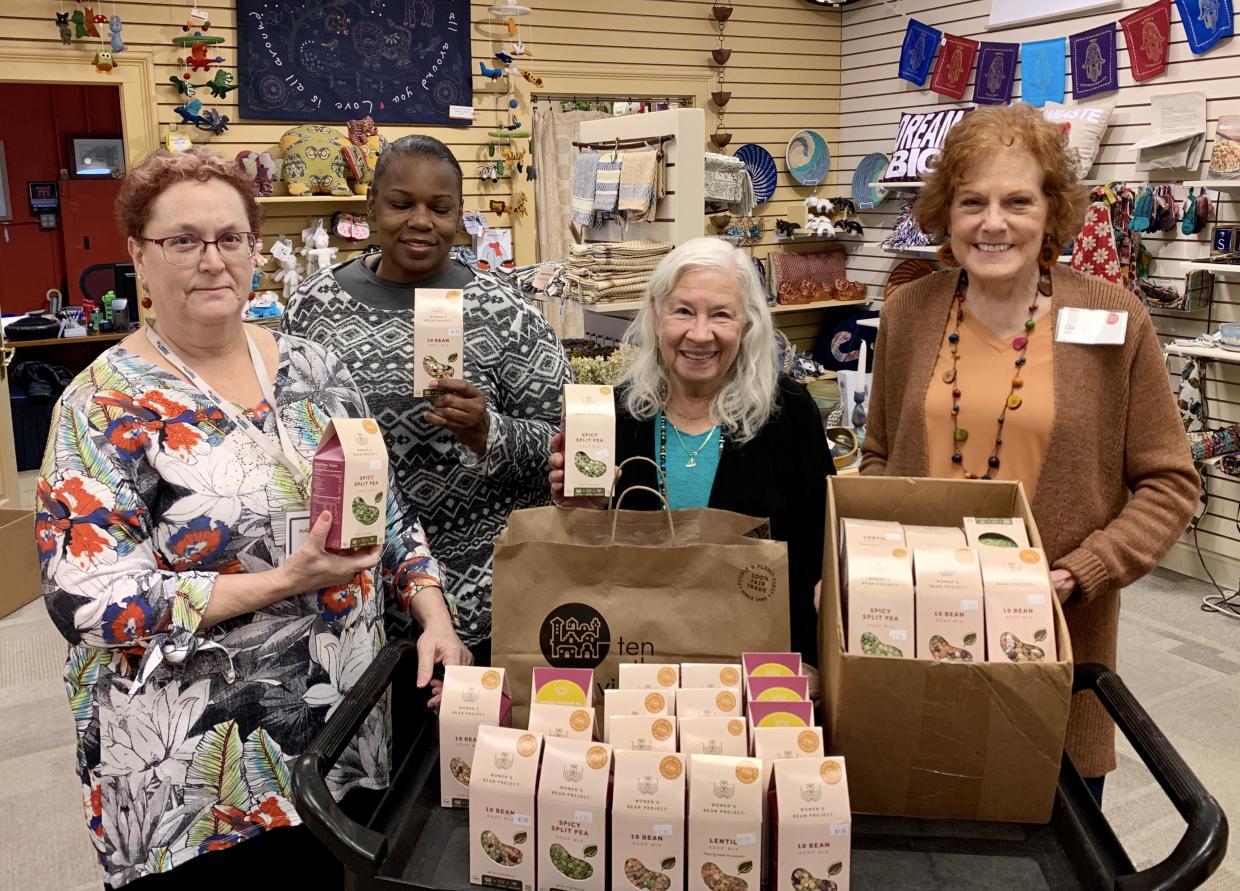 This past holiday season, shoppers at Ten Thousand Villages in Oak Park doubled their giving. By supported artisans in more than 35 developing countries earn a fair wage for their handicrafts, they also supported our cause and clients by giving Housing Forward 15% of sales. 
That wasn't enough for Harriet Hawkins. As a longtime volunteer in our shelter medical clinic, First United Church of Oak Park and Ten Thousand Villages, Harriet imagined a way shoppers could very literally nurture our clients. For a specific length of time, customers were invited to purchase a bean soup mix produced by The Women's Bean Project, a non-profit social enterprise model that ushers women with significant barriers into the work force. Those mixes were then donated directly to residents at Sojourner House who are transitioning from homelessness to stable housing. They have small kitchens, but need healthy food choices and the skills to prepare them. Harriet's plan was the perfect way to support two groups gain their independence.
After the collection ended, Holly Robinson-Zaid, Sojourner House Program Manager, brought a current resident along to met Harriet and the store manager Claire Leavitt. They picked up the more than fifty soup mixes and delivered them to appreciative residents—in time to celebrate National Soup Month in January.  
We sincerely thank Harriett for this creative fundraising project, as well as the shop's staff and customers who made it so successful. Ten Thousand Villages is located at 121 N. Marion Street in Oak Park and is open M, Tu, W & Sat. from 10-6pm; Th & F from 10am-8pm and Sunday from noon to 5pm.