Back to top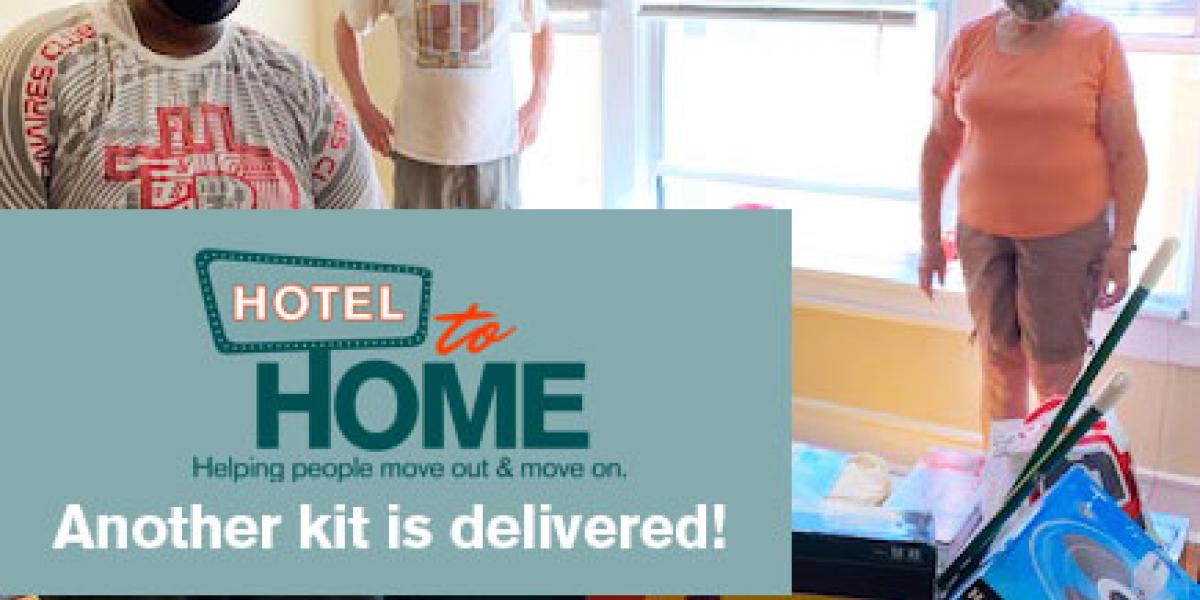 News
A Hotel-to-Home Kit Finds Its Way Home
Imagine moving to a new apartment when everything you own fits in several grocery bags. That is the experience of many of those we're serving through the .
Since each Hotel-to-Home Kit has a story, we're sharing how one kit came into being.
As soon as the Hotel to Home Initiative was announced Kathy Clark, a member of our Board of Directors, recruited her friends Jen and Judy to help collect the essentials needed to turn a new empty apartment into a warm home. The group began promoting their project via email and social media, and collected cash donations to purchase items from our Hotel-to-Home shopping list. Within two weeks they had reached their goal! In fact, their generous networks have put this impressive team part way to completing a second kit.
The next step was shopping using the Target registry. They ordered as much as possible online and shopped in person for the rest.
"Seeing everything accumulating is exciting!" said one member of the team. "It's uplifting to realize how many believe, like us, that every person is important and deserves to be comfortable and safe."
When everything was checked off the list, the group was matched with a client who was moving out of a hotel. The following week they met Latia and her case manager at the new apartment for the delivery. No need to wonder how it was all received—Latia's expression says it all.
Please be part of a special housewarming like this,. You can make an impact as either as an individual or a group. Clients are leaving temporary emergency accommodations every week, and we still have many kits to collect to reach our goal of relocating 110 clients by the end of September. Our thanks go out to all who have supported this project so far! To learn more visit www.housingforward.org/House-to-Home.