Back to top
News
New Volunteer Helps Two Organizations at Once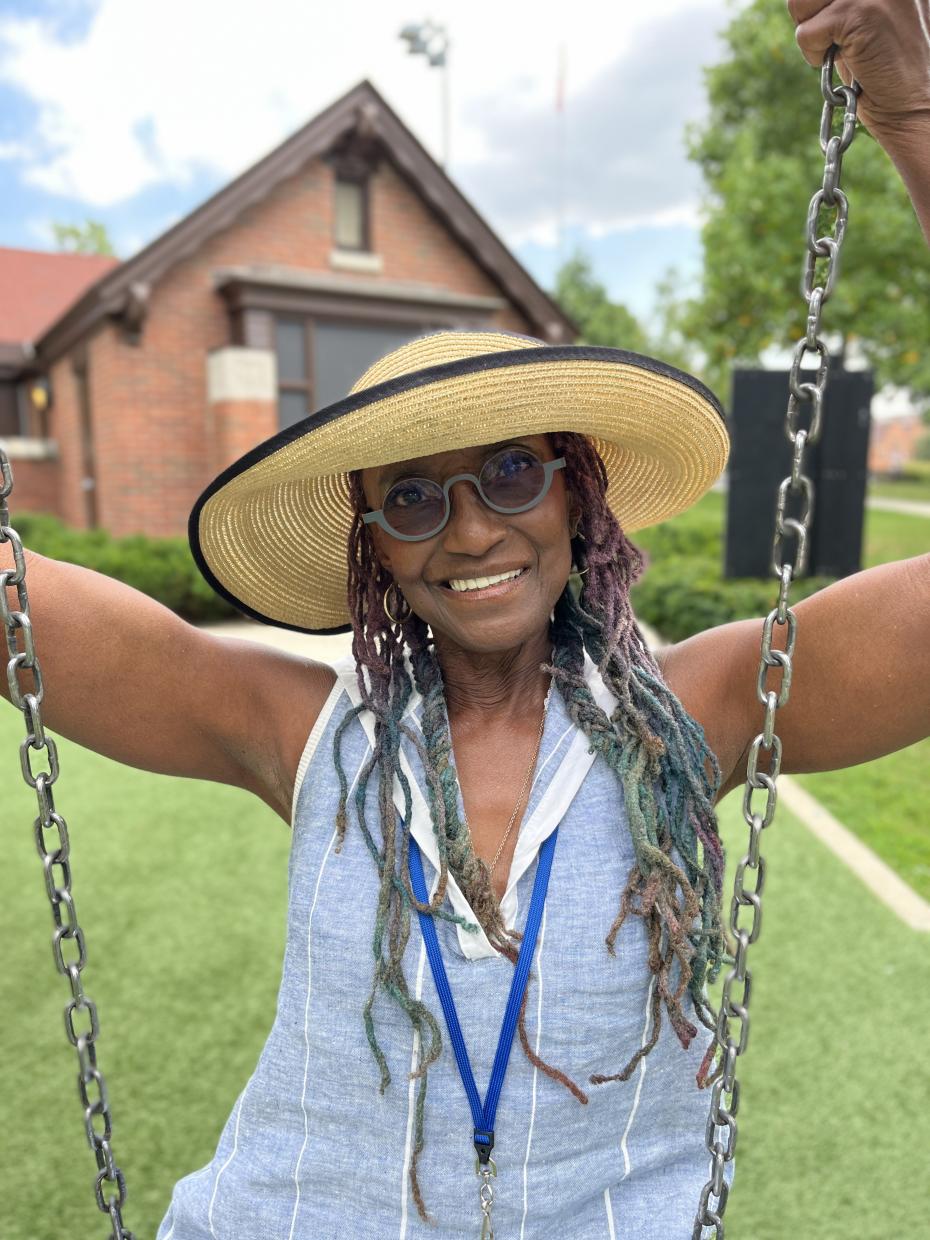 Economy Shop, a unique charity resale shop in Oak Park, has reopened for the season. The shop sells a variety of gently used items and shares the proceeds with seven local nonprofits (including Housing Forward). This new season welcomes a new volunteer at Economy shop. Joanna, who is warm, friendly, organized, and also has a keen fashion sense, is a perfect fit to oversee the Better Women's Clothing room. 
Joanna recently moved to Oak Park from California to be close to her daughter and grandchildren. When she arrived in Oak Park, Joanna was looking for a hotel and stopped into the former Write Inn to inquire about a room there. After our staff explained that the space was now used as interim housing, Joanna realized it was divine intervention. She has had her own experience with housing instability and decided to give back to her new community. She began by sharing her gift of landscape design to add some touches of beauty to the building.  
This fall, Joanna is lending her organizational skills and fashion sense to the Better Women's Clothing room at Economy Shop. She runs this room with a larger team of volunteers, like Chrys and Ruth. Every month, proceeds from Economy Shop are dispersed to local nonprofits. Housing Forward uses our share to help fund our programs. We're so thankful to have someone as energetic and creative as Joanna join our crew of volunteers! 
Economy Shop is located at 103 South Grove Avenue in Oak Park. To learn more about its upcoming sale dates, visit economyshop.org