Back to top
News
Local Church Provides a Bountiful Easter Meal to Our Clients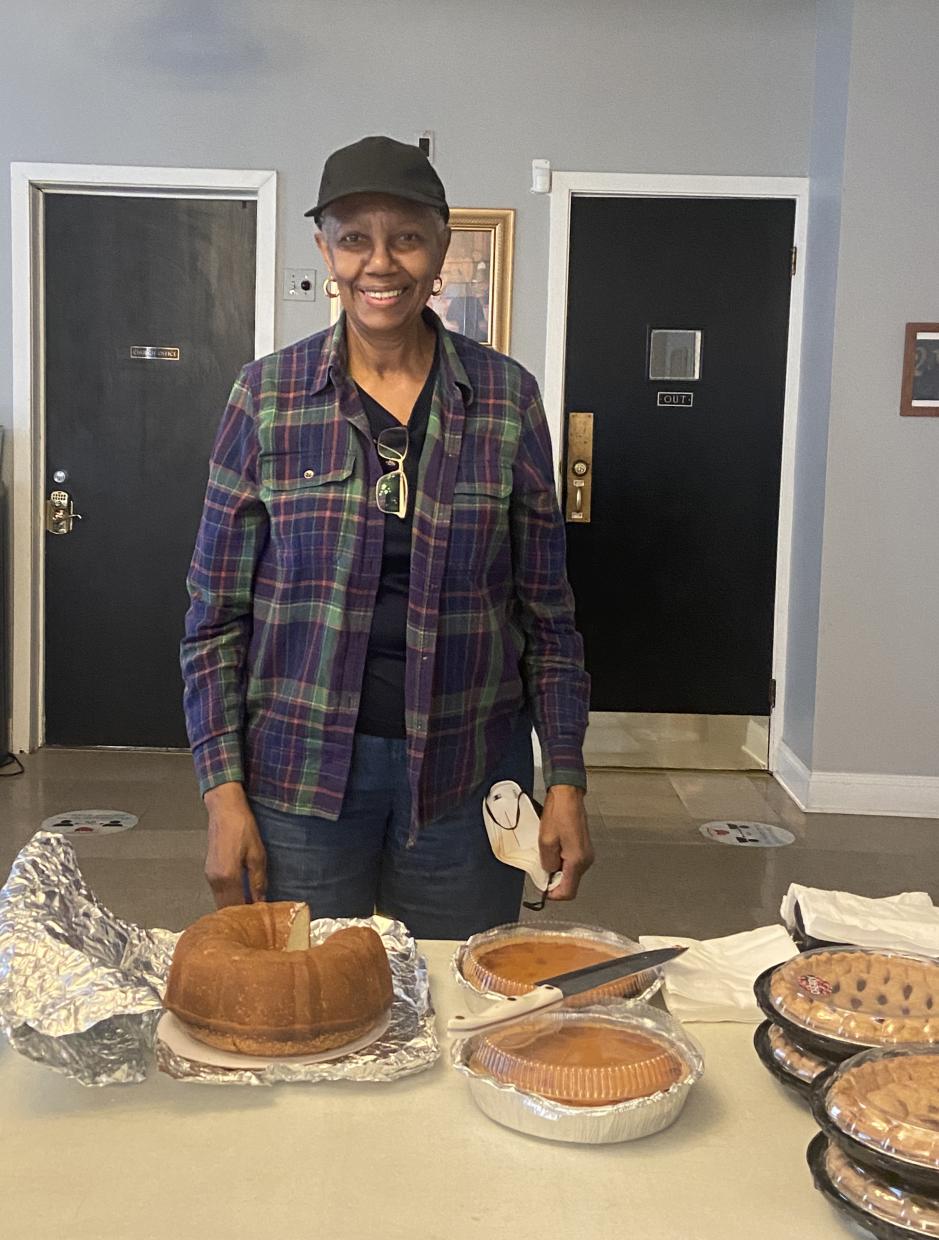 Rose of Sharon Community Church in Maywood recently prepared Easter dinner for clients of our Interim Housing and Medical Respite programs. Choir director Michelle Collins made time to speak with us about the project.
Having recently relocated from the West Humboldt Park neighborhood in Chicago, the congregation knew they had found the perfect place to call home and wanted to create partnerships with their new Maywood neighbors and reached out to Housing Forward.
Speaking about the experience of securing the building for their new location, Michelle said, "It truly was God's blessing." The space had previously belonged to another family-based church and was completely furnished including sound equipment, toys for the children's program, and other supplies. They felt it was only right to give back.
Organizing an Easter dinner for our clients inspired a burst of community engagement within the church. In the weeks before Easter, members of the congregation came together to plan the menu and logistics. Michelle shared that an eager volunteer insisted on bringing more food than planned to give our Interim Housing clients a bountiful holiday meal.
Housing Forward volunteer manager Cherrell Jackson met with the Rose of Sharon Community Church volunteers to transport the meals to our clients, which included ham, mac & cheese, string beans, homemade pie, and more.
As a result of this project, Michelle told us that quite a few church members were interested in doing other projects, such as House to Home Kits, clothing donations, and Christmas concerts to benefit Housing Forward. We are so grateful to have such an incredible new partnership with Rose of Sharon Community Church.