Housing Forward is excited to take the next step in our response to the COVID-19 crisis. We believe that no one sheltered temporarily due to the pandemic should return to the street.  
Starting July 1, we are moving 110 individuals and families from temporary motels/hotel accommodations to permanent homes.
We need your help making empty apartments into welcoming homes.
Our goal this summer is to collect 110 "Hotel to Home Kits" (which we usually call "House to Home Kits") containing common household items such as linens and towels, dishes, coffee pot, cleaning supplies, etc. 
Imagine the types of things that will be needed when someone who has been experiencing homelessness and was living temporarily in a hotel room moves into an empty apartment.
How can you help to welcome someone home with a "Hotel to Home Kit"?
Click the links below for everything you need to know.
Create your own campaign! Set a start and end date with a goal of collecting a room or a whole kit.
Build excitement with your friends, social media contacts, neighbors, co-workers, and faith community members about helping to collect items.
Shop and share our Target registry to have items shipped directly to Housing Forward, 1851 S. 9th Ave., Maywood, IL  60153 or
Arrange for a drop off by contacting Enid Johnson, Volunteer and Community Outreach Manager, ejohnson@housingforward.org or calling (708) 338-1724 x220
Click here to contribute as an individual.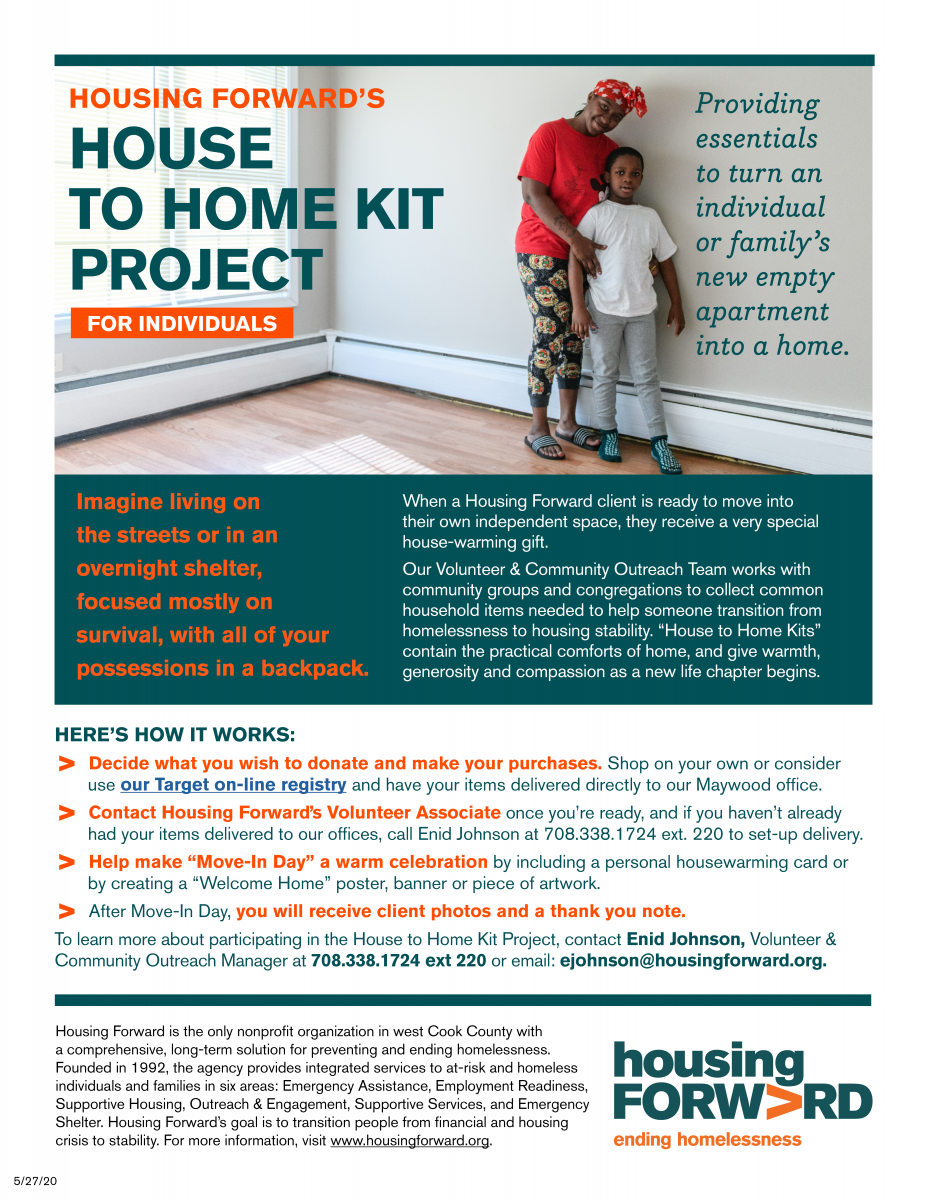 Click here to recruit a group to sponsor a whole kit.

Please bookmark this site and come back. We'll be updating our progress and sharing your stories. 
We're happy to be working on this exciting project together!
Thank you.
Housing Forward Staff
---
For those using the Target gift registry, here's where to search for our organization name.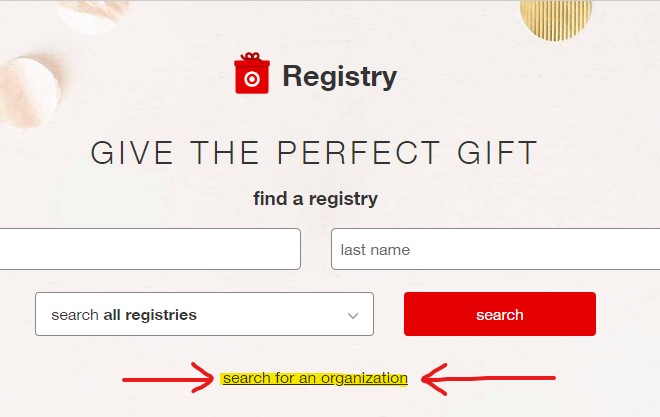 Note: Please do not feel limited to ordering only from Target and only the exact models listed. We suggest them based on the Hotel to Home Kit content list on the clickable PDFs above. 
Thanks very much!
---