Back to top
News
Congratulations to Lily Alter!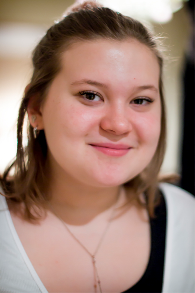 Housing Forward would like to congratulate Lily Alter for two honors she is receiving this month! Lily was chosen to receive the Governor's Service Award in the Youth Northeast category and as a Youth Hero by the American Red Cross. If you would like to attend the breakfast on April 27 and join in honoring Lily, click here. 
Lily is being recognized for her inspirational project to help women in the PADS Shelter program when a class project during her freshman year at Oak Park River Forest High School, turned into a mission for Lily to help women in shelters with "flow kits" containing menstrual hygiene supplies. Through social media, Alter has raised more than $11,000 and distributed more than 400 free kits, in PADS Shelters and other shelters within the west suburban area. Lily is considering a career in nonprofit management and would like to travel. Thank you for being a change agent in your community Lily!