Back to top
News
Bring on the Lasagnas and Love!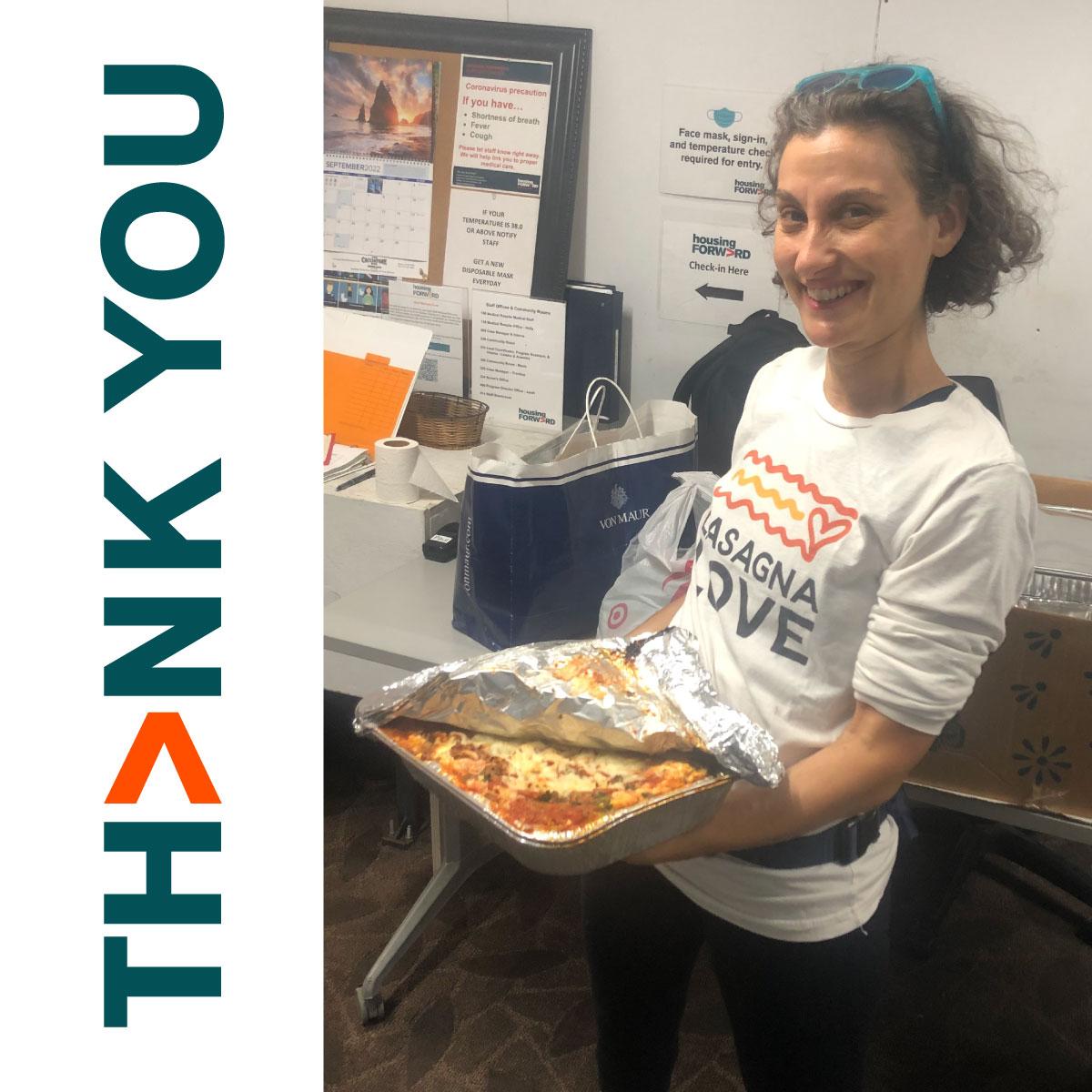 When her temple encouraged their community to donate meals to Housing Forward, Amy knew just what to do. As a volunteer of non-profit Lasagna Love, Amy regularly bakes delicious lasagnas and other meal accompaniments for anyone who may be in need of a home-cooked meal. 
Amy and her chef team made 5 lasagnas, 5 salads, dinner rolls and cookies to donate to our Interim Housing Program, which our clients enjoyed thoroughly. We hope this is the start of a beautiful collaboration with Lasagna Love!
Every day, we need thoughtful volunteers to provide our program participants with breakfast, lunch, and dinner. That's no small task; we know! In addition to meals, we also need support staff to help with setting up and serving the meals. We would love to grow our volunteer meal team. To learn more about how you can contribute to the cause, visit www.housingforward.org/get-involved/volunteer
If you have questions, please feel free to contact Cherrell Jackson, Volunteer & Outreach Manager, at cjackson@housingforward.org or 708.338.1724 x201