Back to top
News
Appreciating our volunteers!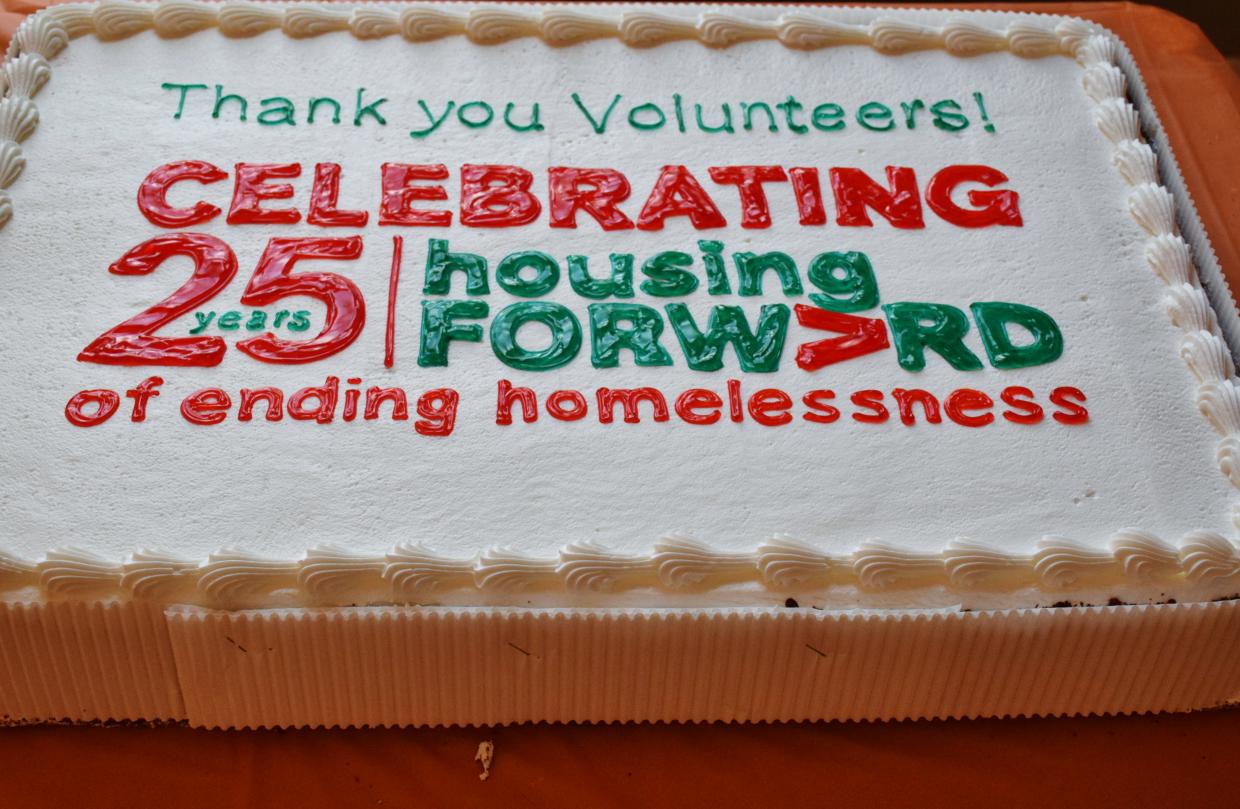 Volunteer Appreciation Dinner
Housing Forward would like to thank all who came out to our Annual Volunteer Appreciation Dinner Thursday, May 25th. It was truly a night to remember and we appreciate those that helped share the evening with us. The night's festivities included highlights from community in-kind contributions, volunteer testimonials, a call to action and honoring those who have retired and volunteering for 20+ years.  As we celebrate and reflect upon our 25 years as an agency, we are truly grateful to those who give of their time to help those in need. Some of our honorees for the evening included:
25 years of service: George and Ruth Ashman, Joe Berton, Mary Lou and John Dwyer, Ron Fine, Nancy Heezon, Mark Wilson, Sally Prescott Dorothy and Norm Patinka. 20 – 24 years of service: Paul Clark, Harriet Hawkins, Eric Linden, Rae Kailen, Jennifer Watts and Mila Tallez. Housing would also like to recognize Dorothy and Norm Patinka as well as Barbara Healy for their dedicated service and retirement as volunteers. You shall surely be missed.
AmeriCorps Recruitment
Pending confirmation of funding, Housing Forward is looking for individuals who are interested in joining our 2017-2018 AmeriCorps cohort. Perhaps you are a recent grad, young professional, or simply someone looking for a professional opportunity to give back while learning about a new career field. The AmeriCorps program is a great way to help your community while also gaining valuable work experience. Benefits include: living allowance, education award, childcare assistance (if qualified) and healthcare benefits. 
For more information please contact Tonisha Daniel at tdaniel@housingforward.org or 708.338.1724 ext.220