Back to top
News
Food is Medicine: The Surplus Project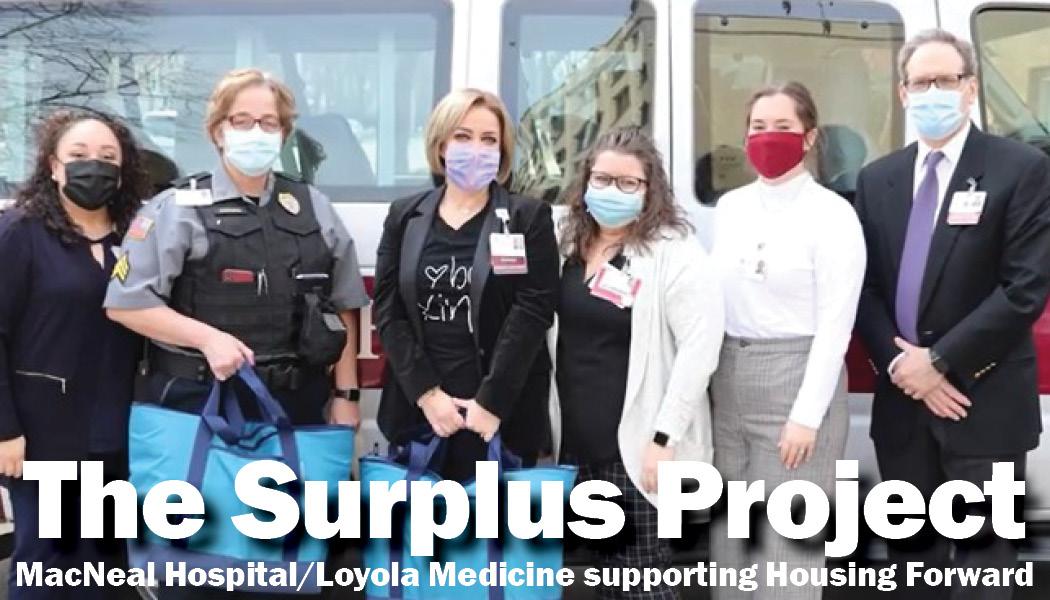 We are thrilled to be a beneficiary of The Surplus Project, an initiative launched by MacNeal Hospital, part of Loyola Medicine, to package excess hospital and cafeteria food for delivery to people experiencing homelessness and food insufficiency people in the area.
Thanks to this program, approximately 150 nutritious meals are packed and delivered each week, along with beverages, desserts, and other fresh fruits and vegetables to be served to our clients.
"Despite careful planning, hospitals typically have extra food that has been thawed, cooked and/or is ready to eat, but not needed," said Jennifer Grenier, associate chief nursing officer at MacNeal Hospital, who oversees the program in Berwyn. "Our goal is to improve the nutritional health of the community. Through The Surplus Project, we are able share excess food that would otherwise go to waste. Food is medicine to help our patients heal."
"Food, shelter and safety all feed into the recuperative process and help clients return to being stable," says Lynda Schueler, Housing Forward's executive director. While we do rely on generous volunteer meal providers to feed our clients, we also realize that packaging individual meals during the pandemic can be challenging. Extra support from The Surplus Project was been invaluable.
Once the food is packed, MacNeal volunteers deliver meals to our Interim Housing Program location at 211 N. Oak Park Ave., as well as Sojourner House, Loyola Medicine's medical respite transitional housing for individuals in need of healing and recuperation following hospital discharge.
Grenier and Nicole Wynn, manager of nursing excellence and Magnet© Program director at Loyola University Medical Center (LUMC) in Maywood, created The Surplus Project when they worked together at another local hospital. Since its creation in 2015, the program has launched at more than 17 hospitals throughout the U.S.
"We know that hunger exacerbates a broad-range of health issues," said Charles Bareis, MD, chief medical officer, MacNeal Hospital. "The Surplus Project allows us to provide additional support to individuals and families."
We are grateful to all who collaborate in this effort. Click here to view a video of The Surplus Project team in action.