Back to top
News
Housing as Health: How Sojourner House is Paving the Way for Medical Respite Care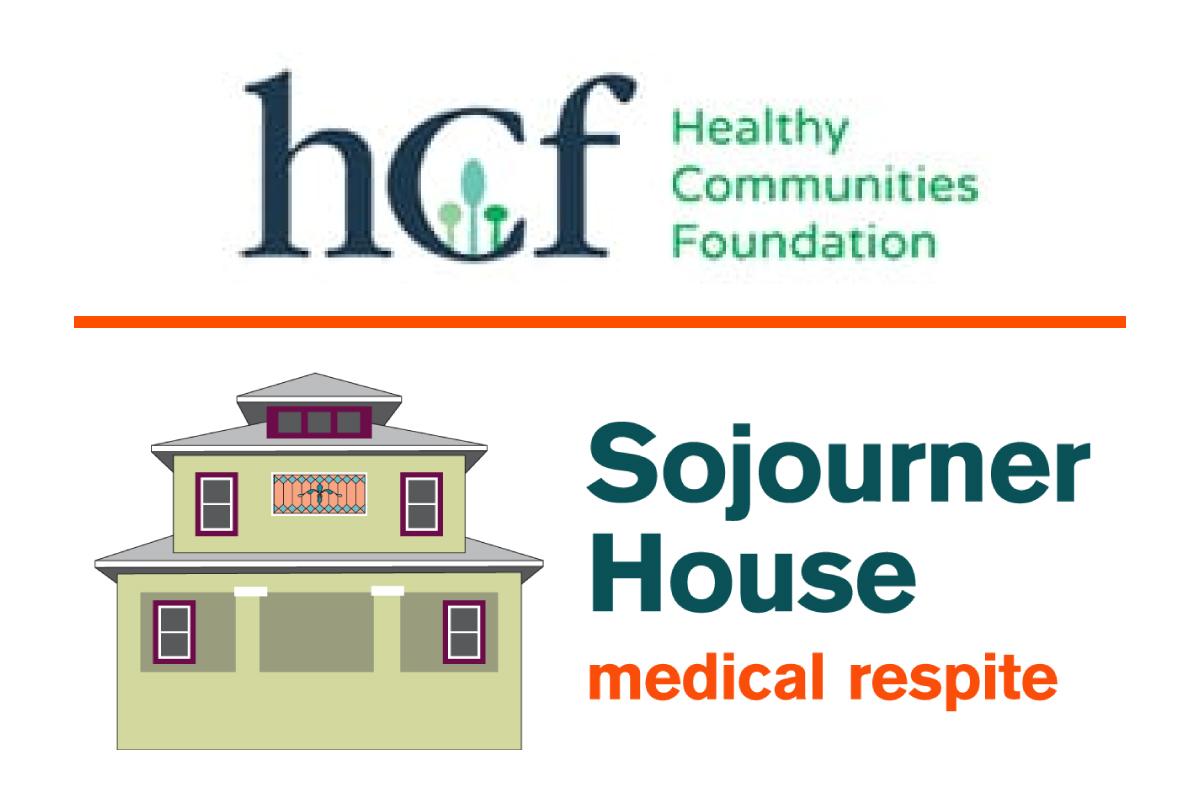 Healthy Communities Foundation recently highlighted our Sojourner House medical respite program in their article "Housing as Health: How Sojourner House is Paving the Way for Medical Respite Care," written by Stephanie Campos. Read the article below or see the original digital article here.
---
Housing As Health: How Sojourner House is Paving the Way for Medical Respite Care
Stephanie Campos
When Chad was preparing to be discharged from West Suburban Medical Center in Oak Park after receiving treatment for heart failure during the winter of 2017, only one issue remained—and it wasn't his heart.
"I was getting ready to be released from the hospital, and I had nowhere to go."
Like many other people experiencing homelessness, Chad needed a space to rest and heal safely and fully after receiving medical care. That is when Sojourner House, a temporary housing and medical respite care facility for people experiencing homelessness based in Oak Park, stepped in.
WHAT IS MEDICAL RESPITE CARE?
Medical respite care is temporary housing paired with clinical care for people experiencing homelessness after an inpatient hospital stay. This kind of care centers patients' health and recovery and honors their humanity first. Without medical respite care in the past, many patients experiencing homelessness were discharged back to the street, often unable to fully recover without stable housing and would return back to the hospital even after receiving care. 
Sojourner House, a partnership between our grantee partners MacNeal Hospital and Housing Forward, is a transformative healthcare and housing program that takes an intersectional approach to health. It provides space for people experiencing homelessness to heal and leads them toward stable housing, an effort proudly supported by Healthy Communities Foundation since 2019.
A PLACE TO SAFELY REST AND HEAL
For some, Sojourner House quickly became a pillar in the housing community after opening its doors in 2019. Yet, for Dr. Charles Bareis, Chief Medical Officer at MacNeal Hospital, and many others who were part of the Sojourner House steering committee, the need for medical respite care in western Cook County was evident long before that.
"I think we were victims, or at least I was certainly a victim, of the stereotype that, 'Well, there's no homeless patients in the suburbs—those are all in the city,'" said Dr. Bareis. "We quickly realized, there [were] a fair number of homeless patients in our community, in the area that we serve." 
Before Sojourner House's opening, there were significant gaps in suburban Cook County medical safety net, with the only available medical respite programs being DuPage Pads, based in DuPage County, and The Boulevard, based in Chicago. 
"That got us interested in exploring: What can we do for the homeless patients who come see us?" 
Sojourner House officially opened its doors on August 1, 2019, welcoming its first patient only 48 hours later. 
"[It was] a very small program, three beds," Dr. Bareis recalled. "And in October of last year, we expanded to five beds." 
While Sojourner House offers a seemingly limited capacity, it has inspired the establishment of other medical respite programs in the area, such as Housing Forward's RISE Center and BEDS Plus' soon-to-open Summit Service Center Respite program. Its medical respite model was also named a key activity in "Home Illinois: Illinois Plan to Prevent and End Homelessness," which is part of Illinois' 2022 Plan to Prevent and End Homelessness, and has influenced change across the medical respite landscape in the state. 
"IT TOOK ME BACK TO HAVING A LIFE AGAIN"
Chad had stayed at a few shelters through Housing Forward before officially becoming a Sojourner House resident in the fall of 2019.  
"It has a real homey feeling," Chad reminisced. "Coming from the homeless shelter and being out in the street half of the day, it was really nice." 
"I was able to look out my window in my kitchen and I can see a backyard. [It was] beautiful. The grass was cut. The hedges were trim. It was just really pretty."
Residents have access to fresh food, courtesy of Beyond Hunger, another grantee partner of Healthy Communities Foundation. They also have access to MacNeal Hospital's food surplus programs and regular health care visits from medical staff. Their rooms are also equipped with beds, tables, chairs, and their own kitchenette. 
"The program helps bring people back to themselves," Chad explained. "It took me back to having a life again because being homeless is kind of like your life is stripped away."
More than a temporary living space for patients to recuperate, Sojourner House's unique medical respite model puts relationships, care, and community at the center. Holly Rotman-Zaid, Housing Forward's Director of Medical Respite, has cultivated a caring community within the house, helping residents and staff connect by celebrating birthdays, holidays, and more. 
The "Sojourner House bond" is what Chad remembers most. "It's like these are your actual family members now," he said. "A lot of times what happens when you're involved in shelter programs, because you don't have your family and whether they passed away, they moved on and develop different lives, or whatever the case may be, you don't have your family." 
 "So, these people become your surrogate family, so to speak."
SERVING THE WHOLE PERSON BEYOND SOJOURNER HOUSE
In just over three years, Sojourner House has helped 19 residents safely heal after receiving medical care and has also helped in other ways like providing assistance for stable housing, regular primary medical care once they are ready to leave, and employment. Housing Forward helped Chad move into his own apartment after leaving Sojourner House, where he has lived since May 2020. 
"Being homeless in Oak Park and moving from business to business during the day, this [apartment] is one of the places I would pass, during my time in the area," he said. "I remember thinking to myself, 'I wish I could get a place like that...' 
"To be living here now is kind of like living a dream." 
Sojourner House has become a home where people experiencing homelessness can regain their sense of belonging and dignity as human beings and find community. 
Chad now works at Housing Forward's Medical Respite program, through an AmeriCorps program, and hopes to work as Housing Forward staff one day.
"I refer to us as a small but mighty program," said Dr. Bareis. "You could say, 'Well, what can you do for three patients? Or a patient here and there?' But that's what it's all about. If you can help one patient, that's a victory."