Back to top
News
Flipping Over Donated Flip Flops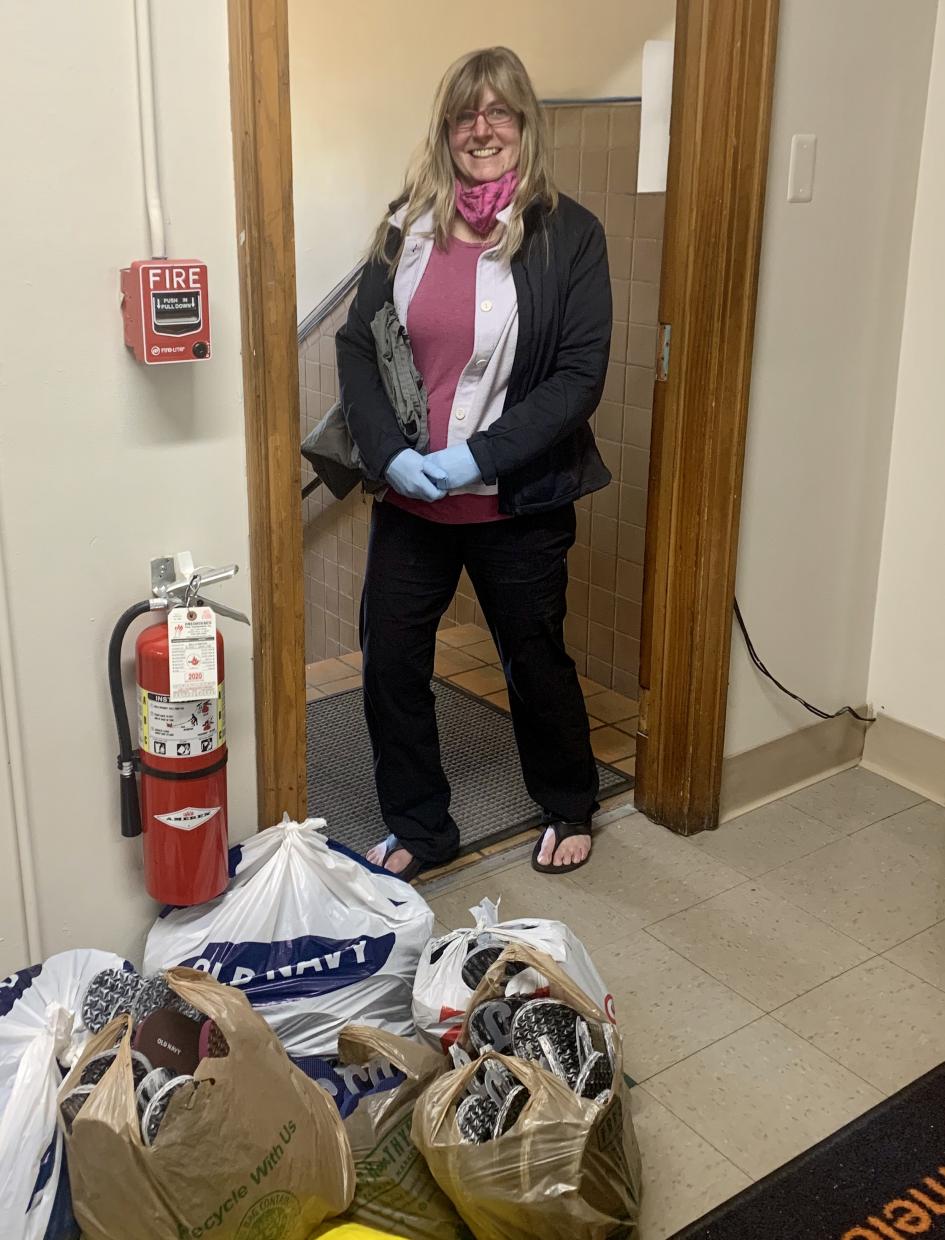 Long before our PADS shelter program was moved from regular locations to individual accommodations, a volunteer at First United Church of Oak Park noticed that when many clients used the restrooms to clean up in the evening, they entered in bare feet.
Liz Ziehl thought supplying flip flops would be a good solution and decided to see if she could pick some up off-season. The staff at the Oak Park Old Navy Store was helpful and dug through their stock, offering her a great discount on more than 80 brand new pairs.
Liz has been waiting for a good time to deliver them and decided they would be useful as our clients shelter-in-place. "I appreciate all that Housing Forward does for our neighbors in need," she says. "I'm glad I could help in some small way."
We appreciate Liz, and all those who have reached out to help in different ways during this unusual time. Donations of food, cleaning supplies, PPE, and items for House to Home Kits are much appreciated. Our wish list can be found here.
Thank you again for your support and willingness to give.