Back to top
News
First Sojourner House Resident Ready to Move On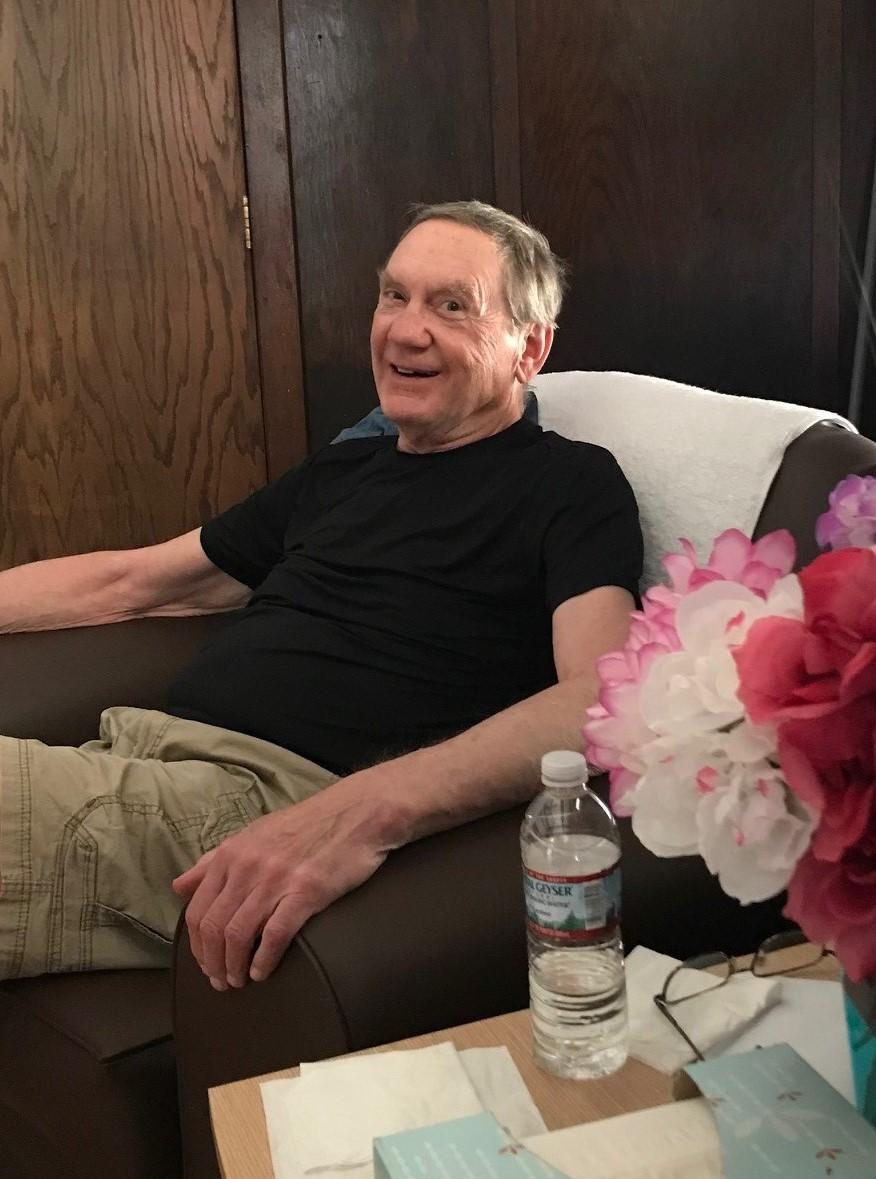 Andrew had been homeless for more than three years before he became the first resident at Sojourner House. His 72 year life story includes many 'ups' and 'downs', from a business running antique shows, to owning a private plane and a vacation home in New Zealand, to financial decline and the eventual loss of his home.
Housing staff had been working with him in our Summer Transitional Shelter and he was very close to qualifying for permanent supportive housing. Andrew was waiting for placement when his health deteriorated and he underwent one major heart procedure—and then another. When Holly Rotman-Zaid, the Housing Forward Sojourner House Program Manager learned he was due to be released from MacNeal Hospital back into the shelter, she knew he would not be able to recover while sleeping on a pad on the floor. As luck would have it, the final touches were being made at Sojourner House in Oak Park. Dr. Charles Bareis, chief medical officer at MacNeal Hospital, and a major supporter of the project, agreed that Andrew would be the perfect candidate for the first medical respite program of its kind in suburban Cook County.
The next day, Holly picked up Andrew from the hospital and helped him move into his unit—one of the three that Loyola Health/MacNeal Hospital partners with Housing Forward to sponsor specifically for medical respite patients. Although his newly-renovated space has a kitchen, he had no groceries so Holly took him out to dinner before helping him pick up essentials at Jewel. Andrew thanked her and admitted, "This is the first time in a long time I've felt like a real person." Later that evening Dr. Bareis stopped by for a house call, and just like that, Sojourner House became a home.
On the morning of the official community dedication a few weeks later, Andrew had planned to be one of the speakers to the crowd that gathered, but was not feeling well. Fortunately, Dr. Bareis was there and was able to give Andrew the care he needed—a clear example that recovering from medical treatment takes time and additional support.
Last Monday, almost exactly 2 months after moving into unit #101, Andrew signed a lease on his own apartment in the area. After the move he's talked about adopting a cat who also needs a home to share it with. Andrew's life story once again has more 'ups' than 'downs.' This is what ending homelessness looks like.
To learn more about Sojourner House and the intersection between health and housing, visit www.housingforward.org/SojournerHouse