Back to top
News
Volunteer in our Summer Transitional Shelter and other opportunities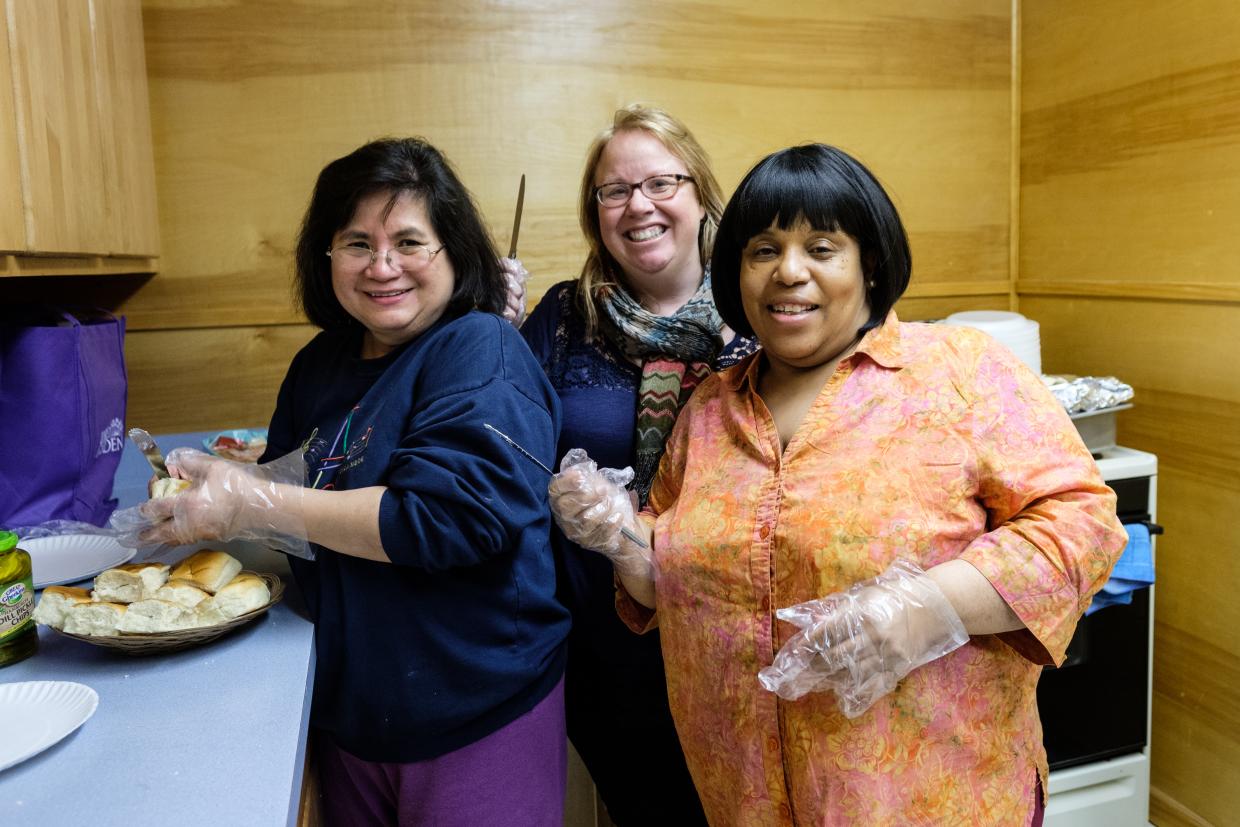 Summer Transitional PADS Shelter
We are just about halfway into our Summer Transitional PADS Shelter program, and if you haven't already, we'd like to invite you to help by donating a meal to those that are in the shelter. The program runs through September 4th and volunteers can sign up for the following options: Breakfast Provider, Lunch Provider, Dinner Provider, and Over Night Helper. Dates for the following shelter sites are listed below. If you are interested in getting involved with this program, please click on the links to sign up!
St. Paul Thai Lutheran 07/24 – 07/30                              
First United Church of Oak Park 08/14 – 09/04 
We are also in need of First Shift volunteers for Sunday evenings, starting 07/15 – 09/03. Shifts are from 6:30pm – 10:00pm. First Shift volunteers will be asked to work cooperatively alongside guests and Housing Forward staff to supervise regular shelter activity. This includes opening doors, overseeing bedding set up and dinner prep, interacting with guests, assistance with monitoring restrooms and smoke breaks, and completing shift paperwork if needed. Please contact Hannah Williams, volunteer@housingforward.org, 708.338.1724 ext. 242 for additional information.
Prevail Emergency Assistance Program Volunteers
Our Prevail Emergency Assistance Program provides referrals and modest emergency financial assistance for food, housing, utilities and transportation to individuals and families at urgent risk. Our goal is to address the immediate crisis so the individual or family can work on additional steps on the path toward stability. The program's compassionate volunteers listen to each person's individual situation and working together with the client, use solutions-based counseling to develop a plan of action.
New volunteers will need to participate in volunteer orientation. See the attached schedule for dates.
Please contact Hannah Williams, volunteer@housingforward.org, for additional information regarding skills-based volunteer opportunities in this program.