Back to top
News
Thanks to Ruggable and other mask donors, we're covered now!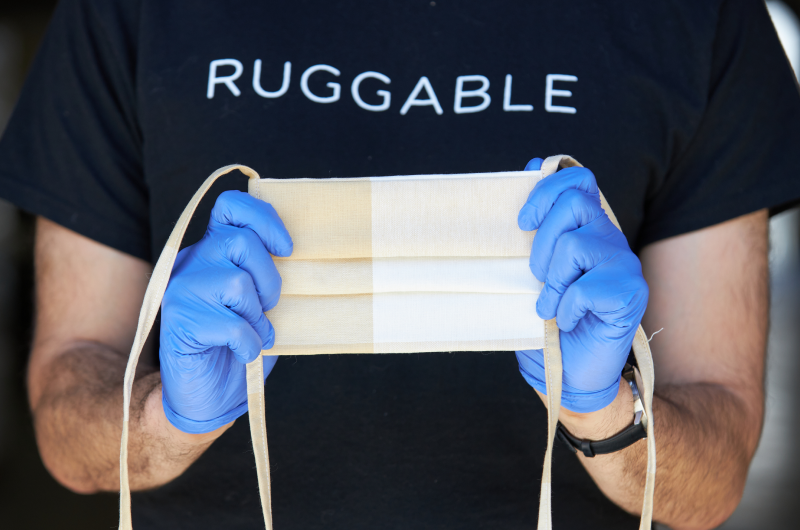 Not long after putting out a call on social media for face mask donations, we received a delivery of 1,000 cotton masks from Ruggable.
As a brand leader and innovator in making two-piece washable area rugs, when Ruggable began to see the need for protective face masks, they were happy to step up to the challenge. "We are eager to help." So they quickly pivoted their resources, started to make masks and answered the call.
They've worked closely with several internal teams to develop prototypes, source fabric, and realign manufacturing facilities to support mask production. So far, they've produced thousands of durable, protective non-medical masks and are proud to have donated them to essential workers in the greater Los Angeles and Chicago areas. For more information, visit their website at https://ruggable.com/pages/ruggable-masks
We are deeply grateful to Ruggable, and the many other supporters who reached out to us about donating masks for use by clients, staff and volunteers in all our various programs. We can now honestly say "Thanks, we're covered!"