Back to top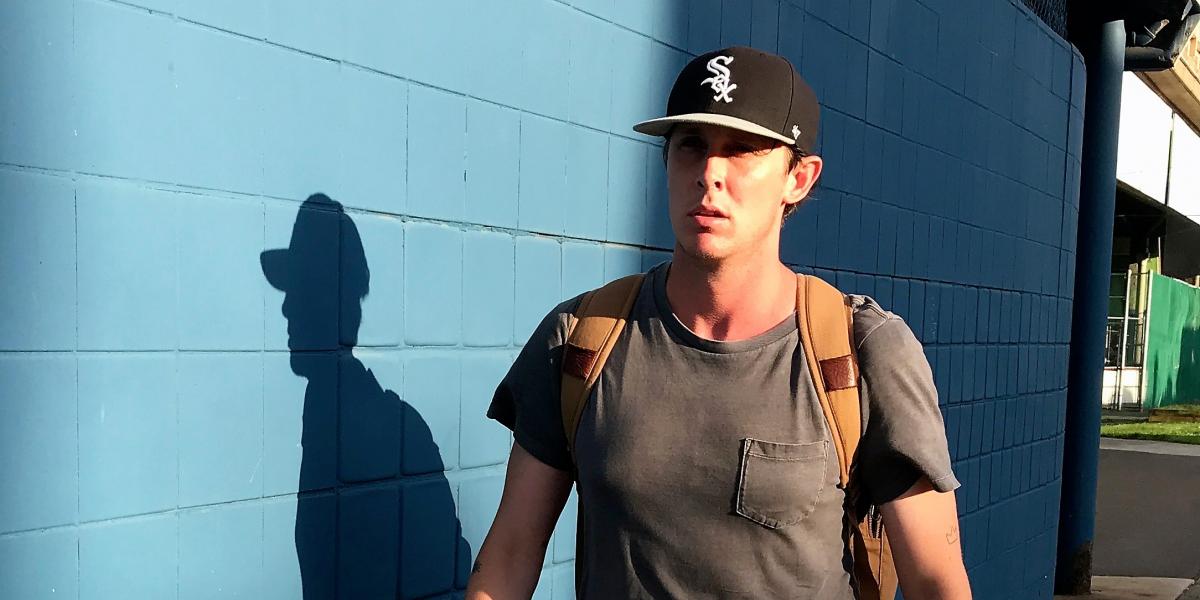 News
Patrick Quinn Plans Walk Across Illinois to Raise Funds and Awareness for People Experiencing Homelessness
On Monday, August 12th, Patrick Quinn, artist and PhD researcher, will begin a walk across Illinois to raise funds and awareness for people experiencing homelessness in the state. His approximately 190-mile trek will start on the muddy banks of the Mississippi River in Rock Island, Illinois, and his journey will end the following Sunday on Aug. 18th in downtown Chicago at Grant Park—a few blocks from Lake Michigan.
One of Quinn's goals for the walk is to demonstrate how a humble act, such as walking, can influence social change—on both small and large scales. He views the walk as an opportunity to learn more about homelessness in Illinois, particularly from people living on the periphery of society. Quinn plans to stop at various shelters throughout the course of the walk, in Rock Island, Sterling, Dixon, and DuPage County, to meet people experiencing housing crisis. He hopes to raise awareness and share their stories. His project is inspired by the 2001 walk across Illinois undertaken by the late Dr. Quentin Young and his father, former Governor Patrick Quinn, to promote the Bernardin Amendment, a proposed amendment aimed to establish healthcare as a fundamental right for all Illinois citizens. He hopes his father, as well as other family and friends, will join him for parts of the trek
Another of Quinn's goals is fundraising. He has several sponsors and welcomes more. Housing Forward, a non-profit agency headquartered in Maywood, is grateful to be a recipient of Patrick's $10,000 online fundraising goal, which can be reached by clicking here. A team of walkers is forming to accompany him on the last segment of his journey from Maywood to our Oak Park offices and perhaps the final distance downtown. 
For more information about becoming a sponsor contact Quinn directly at quinnp@rpi.edu. To experience his journey on Instagram follow @ultracryp and the hashtags #CrossingIllinoisforHousing  #HikeforHousing  #HiketoFightHomelessness  #TrekTogether  #CrossingTogether. 
If you want to join the walk in Maywood or Oak Park mid-day Sunday, August 18th, email give@housingforward.org for more information.