Back to top
News
How a New PADS Site is Born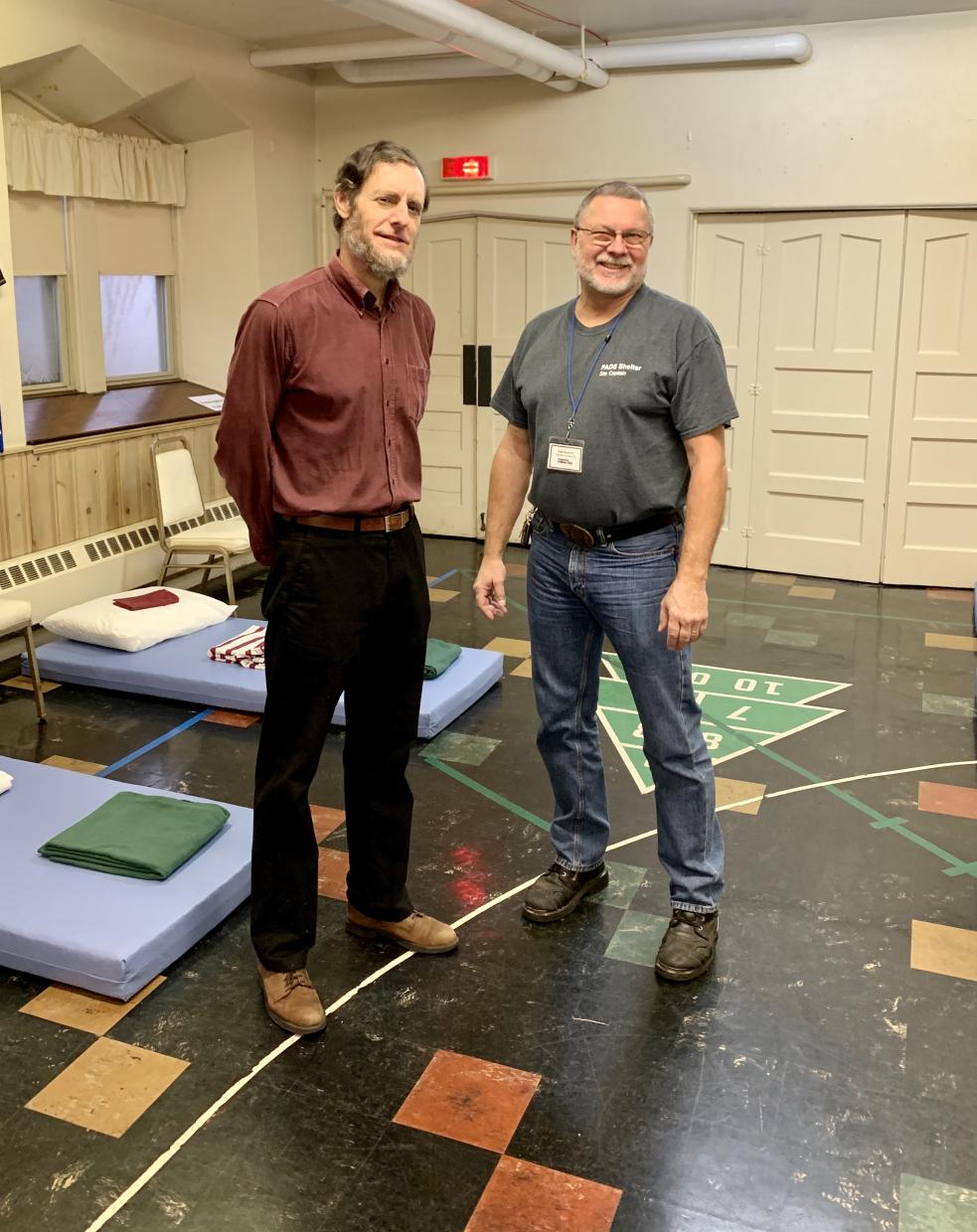 Kevin Wood, an elder and Deacon of Missions at Forest Park Baptist Church, not only saw that article, he clipped it out and thumbtacked it to a bulletin board in the social hall. At the start of the next shelter season, he had recruited a new team of food providers at the family preference site on Friday nights at St. Christopher's Episcopal Church. His long-term goal was to learn whether his church could become a site as well. 
Tom Holmes' article highlighted that the number of families needing shelter is growing, with school principals throughout the area estimating as many as 1,000 homeless kids in the West Cook area.
The article also explained that as temperatures fall and more people seek shelter, a lottery is put in place. Monday nights are particularly busy, with the highest number of people turned away once capacity is reached. Lynda Schueler, Housing Forward's Executive Director, was quoted as saying she would love to have two sites available every day of the week so no one would have to sleep in the cold. She said she would especially like more sites in Proviso Township which has only one site — St. John Lutheran Church in Forest Park.
The article stated that congregations considering becoming a shelter site would need to provide an area in their building with good egress, separated from areas used by other groups, such as a choir rehearsal. The area must have a full kitchen with a stove, refrigerator and storage space for supplies, and access to bathrooms.
Kevin knew his spiritual community could check off all those boxes. After much planning and coordination a new family-preference shelter has been added to our regular schedule starting on Martin Luther King Day—Jan. 20th at Forest Park Baptist Church, located at 133 Harlem Avenue. Combined with the primary site at First United Church of Oak Park, this brings the total number who can be off the street to 77 every Monday night.
The biggest challenge faced right now is recruiting volunteers. A recent training session drew about 20 people from the congregation who have been joined by volunteers from representatives from the First Baptist of Oak Park and Judson Baptist, as well as interested community members. Volunteers are still needed to commit once per month to help set-up and provide meals, and most importantly, the overnight and morning teams.
We thank Tom Holmes and Kevin Wood, and all who see a need and take action. If you also are moved to help fill this need, please visit www.housingforward.org/get-involved and fill out a volunteer profile form, or call 708.338.1724 ext. 220 or email volunteer@housingforward.org for more information. 
Photo caption: Kevin Wood (who you may also recognize for his historic portrayals of Abraham Lincoln) and Dale Nowicki (Housing Forward Shelter Manager) in the new shelter space at the Forest Park Baptist Church.