Back to top
News
With help from donors and volunteers, we support local businesses and our clients at the same time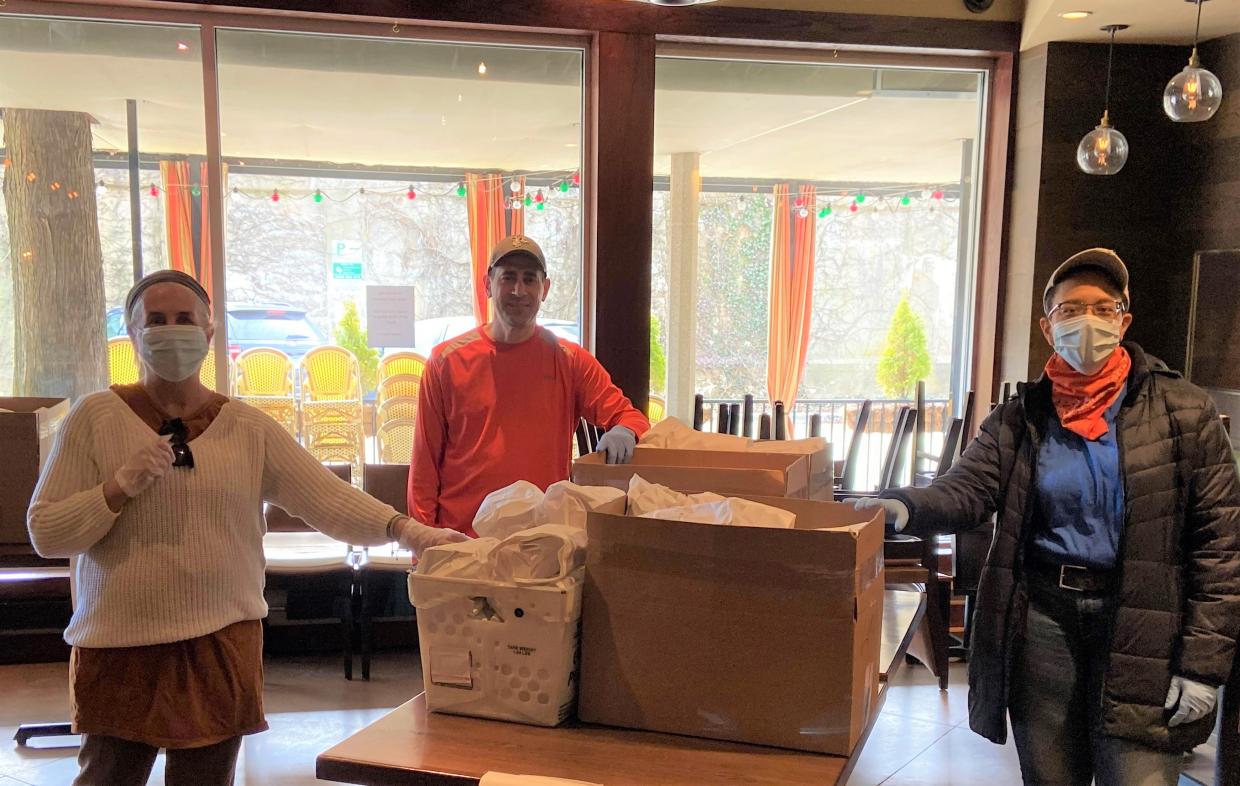 Today marks two weeks since we moved all clients staying in our 24/7 PADS Shelter at Oak Park Temple to individual accommodations. As you might imagine, it's been challenging, but with ongoing help from our donors, local restaurants and caterers, and community volunteers, a plan for providing nutritious food is in place. This weekend's meals came from Cucina Paradiso in Oak Park. It was all delivered to client locations by teams of volunteer food deliverers including Jean and Michelle, pictured here with Anthony Gambino, owner of Cucina Paradiso.
Currently we very much need volunteers to provide bagged breakfast and lunches on weekdays, as well as deliver meals picked up from businesses on the weekends. Dinners have been covered. If you can help, please visit our new online volunteer calendar at https://www.housingforward.org/get-involved.
Pictured above: Anthony Gambino, owner of Cucina Paradiso, with volunteer food delivery folks Jean and Michelle. Pictured below: a sampling of meals ready for delivery to clients who otherwise would be going hungry.