Back to top
News
Emergency Warming Shelter Launching 1/25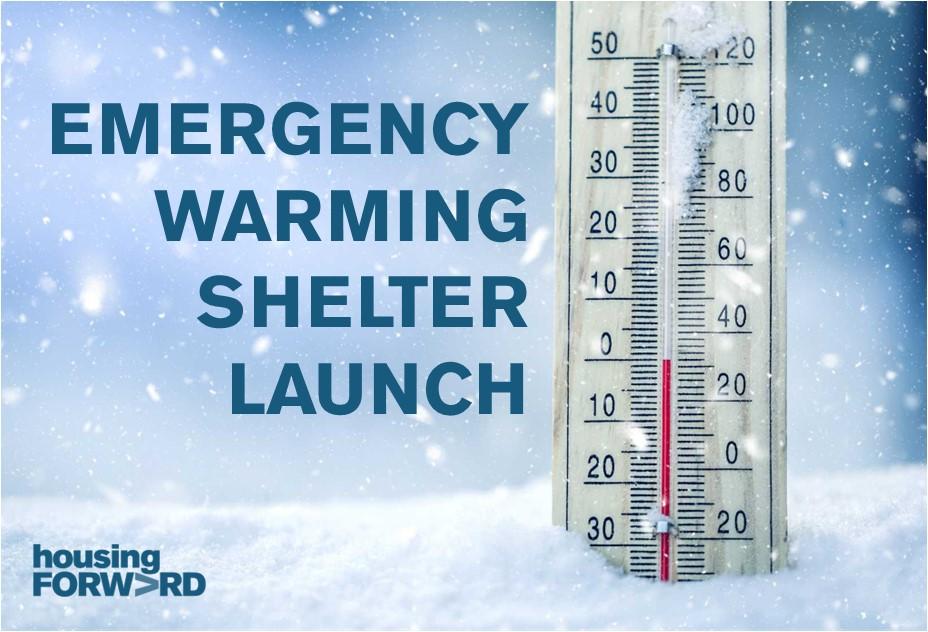 As a result of this week's below 0° forecast, Housing Forward is opening a temporary 24/7 emergency warming shelter this afternoon in collaboration with the Oak Park Homelessness Coalition and Good Shepherd Lutheran Church.
The 24/7 shelter will open on Tuesday, January 25 at 3pm and remain open through 9am on Saturday, January 29. The site has accommodations for up to 15 unsheltered men, women, and children. COVID protocols will be in place during shelter operation. For more information on the emergency warming shelter, please contact Kadima Palles at 708-996-7426 or kpalles@housingforward.org
In addition to the shelter, additional warming centers will be open to provide people experiencing homelessness a warm place to shelter. Two Oak Park hospitals are providing warming centers when the temperatures dip below 32°
Rush Oak Park Hospital (520 S Maple Ave, Oak Park) offers a warming center which operates 24/7. The entrance is on the east end of the hospital on Wisconsin Ave (through the old emergency room).

West Suburban Medical Center (3 Erie St, Oak Park) offers a warming center that will operate from 6 pm to 6 am.
The Oak Park Public Library's three locations will also offer shelter from winter weather:
• Dole Branch (255 Augusta St, Oak Park), Closed on Mondays; 10am- 9pm Tuesdays–Thursdays; 10am–6pm Fridays; 10am–5 pm Saturdays; Noon–5 pm Sundays
• Main Library (834 Lake St, Oak Park), 9am–9pm Mondays–Thursdays; 9am–6 pm Fridays; 9am–5 pm Saturdays; Noon–5 pm Sundays
• Maze Branch (845 Gunderson Ave, Oak Park), 10 am–9 pm Mondays–Thursdays; Closed Fridays; 10 am–5 pm Saturdays; Noon–5 pm Sundays
Volunteers are needed to assist in several capacities at the temporary emergency warming shelter. To learn more, contact Cherrell Jackson at cjackson@housingforward.org or 708.338.1724 x 201.