Back to top
News
Calm, Highly Qualified, and Compassionate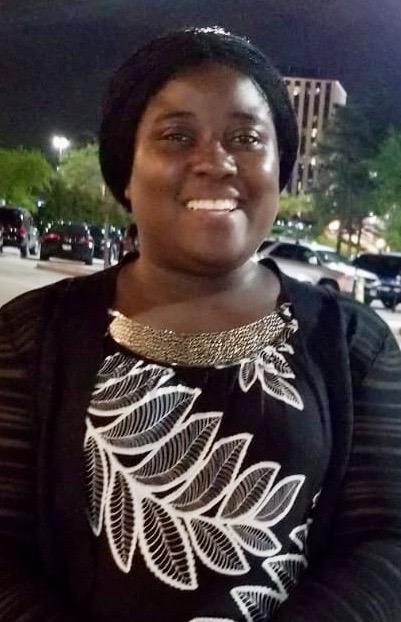 This is Lalema Bakate, a valued member of the Housing Forward Outreach and Engagement Team. Lalema is an Engagement Specialist and according to Armando Smith, Director of Operations and Client Services, she is able to keep a shelter site running smoothly without ever raising her voice above a whisper.
That skill alone might qualify Lalema as a superhero, but last week she received her Master of Social Work degree from the Jane Addams College of Social Work at the University of Illinois at Chicago, while a full time employee and a mom to her 10-month-old son Barush.
Lalema speaks six languages and is originally from Togo in West Africa. She began her career at Housing Forward as an intern and was hired on staff in 2016. Her role is to engage with emergency shelter clients and connect them to resources within the agency and community.
When asked about a typical day on the job, she listed data entry and case management as routine tasks, but smiled when she said, "Each night of shelter is unique."
Lalema pointed to the diversity of clients as one of the things she likes the most about what she does. "I want people to know is that Housing Forward genuinely cares about the well-being of everyone."
After being asked why she chose this sometimes challenging work she did not hesitate; "I like helping people."
We congratulate Lalema on completing her MSW coursework and thank her for sharing her expertise, compassion, and composure with both clients and colleagues here at Housing Forward.