Back to top
News
Why I Volunteer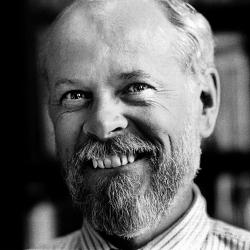 Site Captain Tom Holmes discusses why he chose to volunteer with PADS, and what he's gotten out of the experience. 
I've been volunteering at homeless shelters for 30 years. I started doing it partly because Jesus commanded his disciples to feed the hungry, welcome the stranger, heal the sick, etc. I was also motivated by my first experiences at a shelter in Logan Square, where mainly Polish men spent the night. Three of us would cook the meal and then take shifts during the night staying awake to make sure everything was OK.  I remember having the feeling that Jesus was born in a place something like this.
When West Suburban PADS was created 23 years ago, I pushed my congregation to get involved, because I think that faith matures when people, as they say, walk the walk as well as talk the talk. I've recruited many volunteers to help me cook and serve the meal we're committed to once a month, and they often thank me for asking them. They say serving homeless people makes them appreciate how blessed they are or that being there helps them get their heads screwed on straight. I often have the same experience. An evening devoted to serving people worse off than me really does help me view my own situation from a new and healthy perspective, especially when I'm feeling sorry for myself.
There comes a time, however, when the sprint turns into a marathon, when the honeymoon ends and you have to decide if you're going stick with your commitment for the long haul. That has happened for me. As my body ages and the years turn into decades, I sometimes don't feel like serving one more time when I could have my feet up and be watching a ball game. Those who stick with PADS for the long haul have to come up with some other motivation than "it feels good to help the unfortunate." Frankly, sometimes some of the unfortunate ones are unappreciative and demanding, and that can wear on me, especially when I didn't feel like being there in the first place. That has also happened, of course, with my children when they were younger. 
So why do I keep coming back after all these years? Why do I write articles in the Wednesday Journal and the [Forest Park] Review telling people the PADS story? Why have I voted along with the CROP Hunger Walk planning team I'm on to give thousands of dollars over the years to West Suburban PADS?
First, because there but for the grace of God go I. Second, because there are folks out there who are homeless through no fault of their own. I can identify with that situation, because for 15 years I've had to deal with a disabling neurological disorder that came on through no fault of my own. Finally, because I support the focus of PADS to get the people who come off the streets and into the emergency shelter out of the shelter and into independent or semi-independent supportive housing. For me the fact that West Suburban PADS spends 90% of its budget on getting folks into their own housing reveals that that they, or better still we, are not just a bunch of bleeding heart liberals.  They (we) have hearts but we also have brains. Love, for PADS, means being motivated, not just because we feel sorry for those poor people, but because we use our brains and education to treat each homeless person as an individual, figure out exactly what they need and then do the hard work of trying to meet those needs.
West Suburban PADS has matured as an organization over the years. Because of my involvement with PADS, so have I.