Back to top
News
Whoever you are, wherever you are on your life's journey, you are welcome.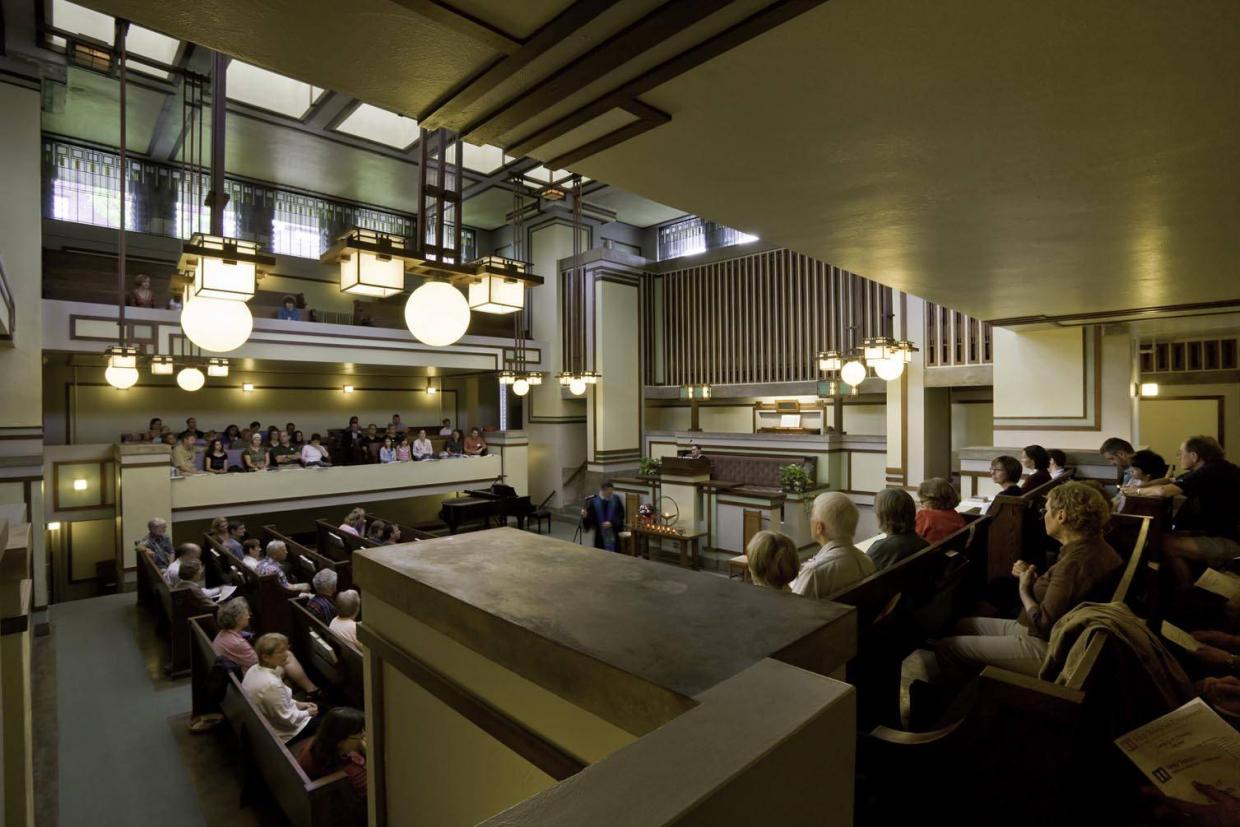 We are proud to spotlight the Unity Temple Unitarian Universalist Congregation as one of the Pillar Sponsors of our 21st Annual Have-a-Heart Gala. Unity Temple Unitarian Universalist Congregation (UTUUC) is a vibrant and growing congregation with a mission to foster community through love, spiritual growth, and social justice. By visiting the world-renown Frank Lloyd Wright-designed building at 875 Lake Street in Oak Park, you will discover much more than a beautiful architectural space, you will also find radical hospitality and a commitment to living full lives through compassion and service. 
"We won't ask you to change who you are," says Senior Minister Rev. Alan Taylor, "but we will challenge you to live authentically, according to your values."
Since 1871, a Unitarian Universalist congregation has existed in Oak Park as an inclusive spiritual community, UTUUC is dedicated to embracing diverse people, ideas and philosophies—making it a rich, thriving community. Being a consistent financial supporter of Housing Forward's work aligns with the core values of the congregation which are Connection + Transformation + Justice + Acceptance.
Over the years, UTUUC members have served on the Housing Forward Board of Directors--and West Suburban PADS as it was previously known--and members have volunteered in various shelter roles and regularly attend fundraising events, most notably at the annual Trivia Night fundraiser. Each month young people in the religious education program pack brown bag lunches given to clients as they leave the shelter.
This congregation also shows a commitment to giving by donating all money collected during services to non-profit organizations in allignment with their values. The list is democratically chosen although Housing Forward has been an automatic recipient of funds for a decade. Rev. Taylor feels a special connection to the work of the agency through the relationships formed as a founding congregation of The Walk-In Ministry, which became Prevail and now operates under the Housing Forward Emergency Services program. Those generous donations make them a Pillar Sponsor of our gala this year.
Worship services are offered every Sunday at 9:00 am & 10:45 am with nursery care and religious education for children at both services from preschool to middle school. High School Youth Group meets weekly at the later service. To learn more and listen to sermons via podcast, visit www.unitytemple.org.
All are welcome at Unity Temple Unitarian Universalist Congregation. No matter where you are on your life journey, they hope you will consider traveling together, in community.