Back to top
News
West Suburban PADS Unveils New Name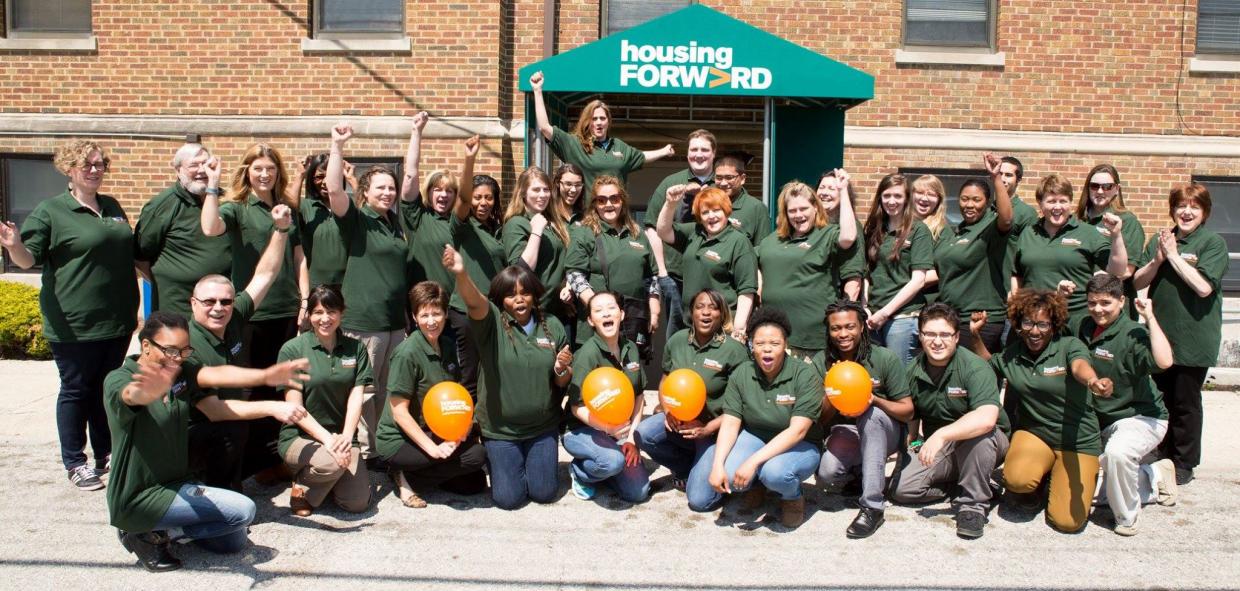 West Suburban PADS today announced the change of its agency name to Housing Forward to better convey the comprehensive nature of its solution to homelessness.
Founded in 1992 as "Tri-Village PADS," the agency began as a provider of overnight emergency shelter for homeless individuals in Oak Park, River Forest and Forest Park. In 2000, the agency became "West Suburban PADS" to reflect an expanded service area. Today, Housing Forward offers six program areas designed to transition people from housing crisis to housing stability. Housing Forward is the largest provider of supportive housing in west Cook County, an area with a population larger than most mid-sized cities.
On the change, Executive Director Lynda Schueler said, "We learned quite a bit about our agency during the process of creating a new name and logo over the past 12 months. Volunteers, donors, partners, advisors, friends old and new encouraged us to hold onto the 'PADS' name for our emergency shelter program while adopting an overall identity that better represents the scope of our impact and individuality."
Several local business owners played an important role in the creation of the new name and logo: Michaelle Van Linden (K2i Research), Chris Mickens (Educo Web Design), Eileen Molony Photography, Gardi Wilks (Wilks Communications) and Jason Smith (The Book Table).
Housing Forward's mission is to transition people from housing crisis to housing stability. It is the only social service provider in west Cook County with a comprehensive, long-term solution for helping individuals and families end their homelessness.