Back to top
News
Thanks to National Express Transit, We Are Really Going Places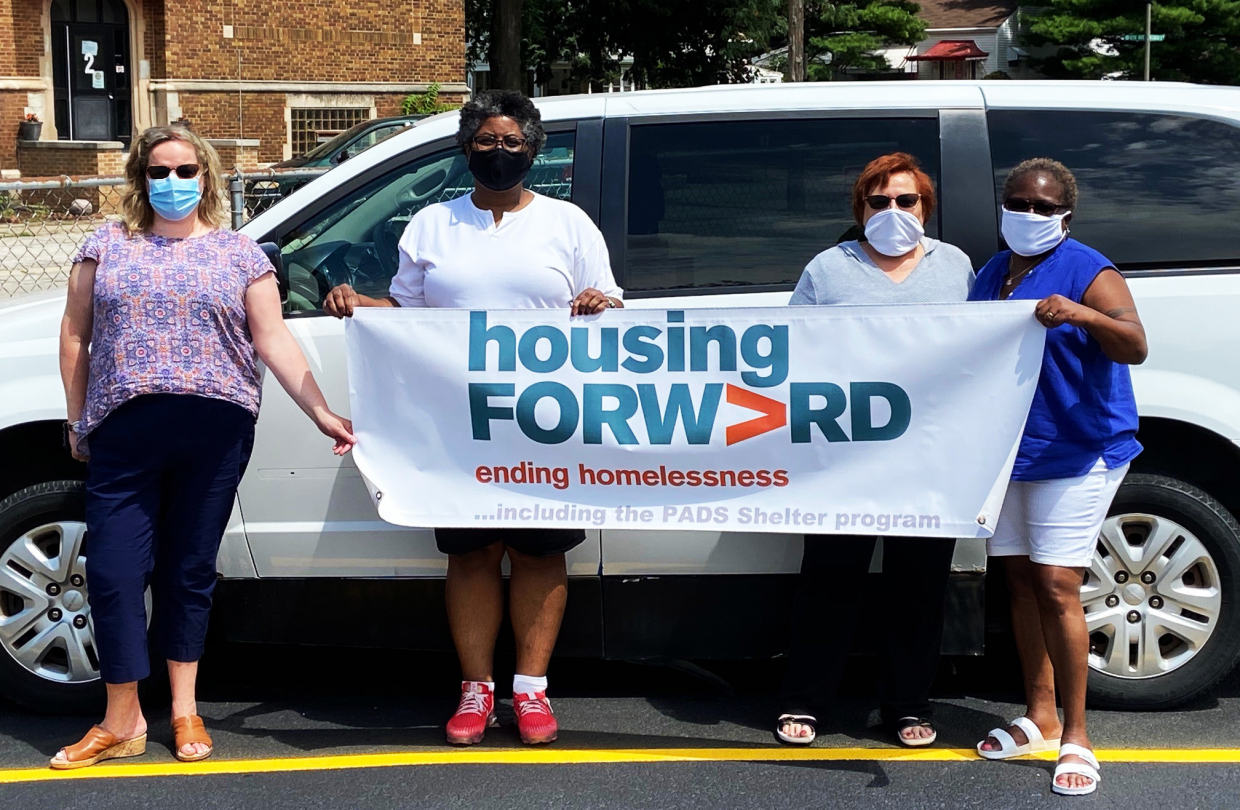 CDT, owned by National Express Transit (NEXT), recently delivered a passenger van they have donated to our agency. It is the first vehicle we have ever owned and will greatly lessen our dependence on rental trucks and staff vehicles. We are grateful to Delilah Strickland, a member of our Board of Directors, who generously made this gift possible through her employer.
With multiple temporary shelter locations, the van will help us with delivery of food and supplies to individuals and families, as well as distribute Hotel to Home Kits for clients moving into their new apartments.
"As a transportation provider, we understand the importance of stability, and helping individuals maintain their independence," said Mark Foster, Senior Vice President of National Express Transit. "This pandemic has affected the lives of so many, and we are honored to support Housing Forward's Hotel to Home initiative, as well as their future efforts, with our donation as they continue to make a significant difference in the lives of others."  
"Housing Forward is thrilled to receive the van donation from National Express Transit. It could not have come at a better time. This donation will be essential to our success with our Hotel to Home program," said Erik Johnson, Director of Development and Communications. "We are very grateful for the support of corporate partners like National Express Transit."
We plan to brand the van with our logo, so if you see it driving by, please give a wave!