Back to top
News
PADS and CROP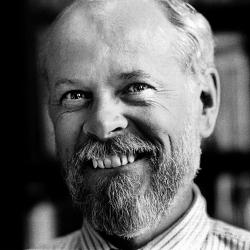 Tom Holmes is a Forest Park resident who is a retired minister and longtime volunteer for West Suburban PADS. Tom is also a contributing reporter and blogger for several local newspapers.
Last year, the CROP Hunger Walk gave a check for $2,400 to West Suburban PADS. It's an example of how when you wash one hand, you're actually washing the other as well. At least in this part of the world, most nonprofits don't see each other as the competition but as partners in addressing the needs of the less fortunate. The CROP Walk, for example, shares 25% of the money raised on the annual fundraiser—this year it's May 3—to the following agencies in our area: Oak Park River Forest Food Pantry, Forest Park Food Pantry, Pine Ave. Food Pantry, St. Eulalia Quinn Center Food Pantry, Columbus Park Food Pantry, West Suburban PADS, Proviso Food Pantry, Cluster Tutoring and OPRF Walk-In Ministry.
Another example…When Phil Jimenez became CEO of the YMCA—don't you love all these acronyms—one of the first things he did was to visit Larry Piekarz, the Executive Director of the Park District of Forest Park, to explore ways they could cooperate. The YMCA also works with PADS by providing some of its SRO (single room occupancy) rooms for PADS in our organization's attempt to get folks out of the Emergency Shelter and into more permanent housing.
The primary mission of the CROP Walk is to feed hungry people.
The primary mission of West Suburban PADS is to get homeless people into housing.
The two missions are overlapping, of course, as seen in the fact that PADS volunteers serve close to 40,000 meals each year in our emergency shelter program. That's why the CROP Walk wants to share what it raises to help fund the PADS program. The CROP Walk is May 3. Some PADS staff members will be volunteering at the Walk. Join us. To become part of the Walk, contact Tom Holmes: tomholmes10@gmail.com.