Back to top
News
Oak Park Stay-Home Marathon Fundraiser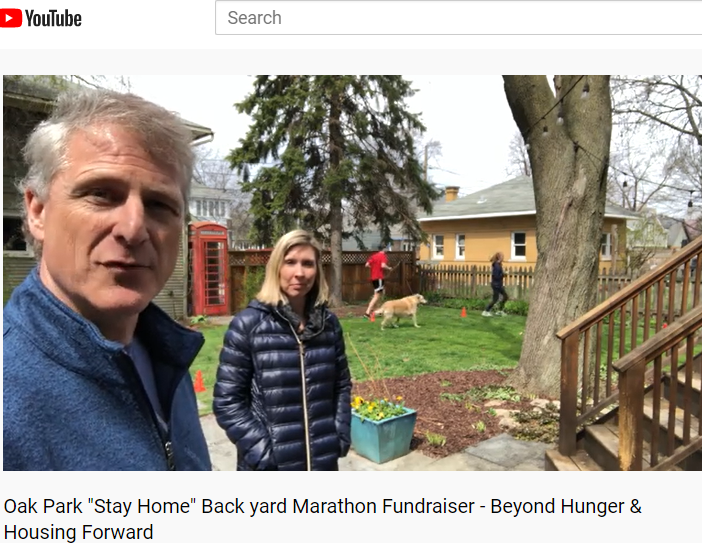 This weekend, April 25-26, the Straughan family of Oak Park is planning to run a fundraising marathon in their back yard and will split all the funds raised between Housing Forward and Beyond Hunger.  Anton Straughan was inspired when he watched a YouTube video of a man in Cheltenham, England running a marathon for charity in his back yard that raised over $40K for the UK National Health Service. It took him more than one thousand trips back and forth in his 20 ft. yard to complete the feat. 
Anton, who is an experienced marathoner and Iron Man competitor, immediately began planning a similar way to benefit his own community and his family is pitching is too. Watch his video here for details.
Lynda Schueler, our Executive Director, and several other local guests will be interviewed on the live stream. Anton and his team are fine-tuning the details and will chose an exact date and time base on the weather forecast, so stay tuned!  We will keep you posted and will share a link to the live feed when available.
We hope our supporters will tune in and cheer for the Straughan family and hopefully donate as well.