Back to top
News
With Much Help, Housing Forward is Providing More Than 1600 Client Meals Each Week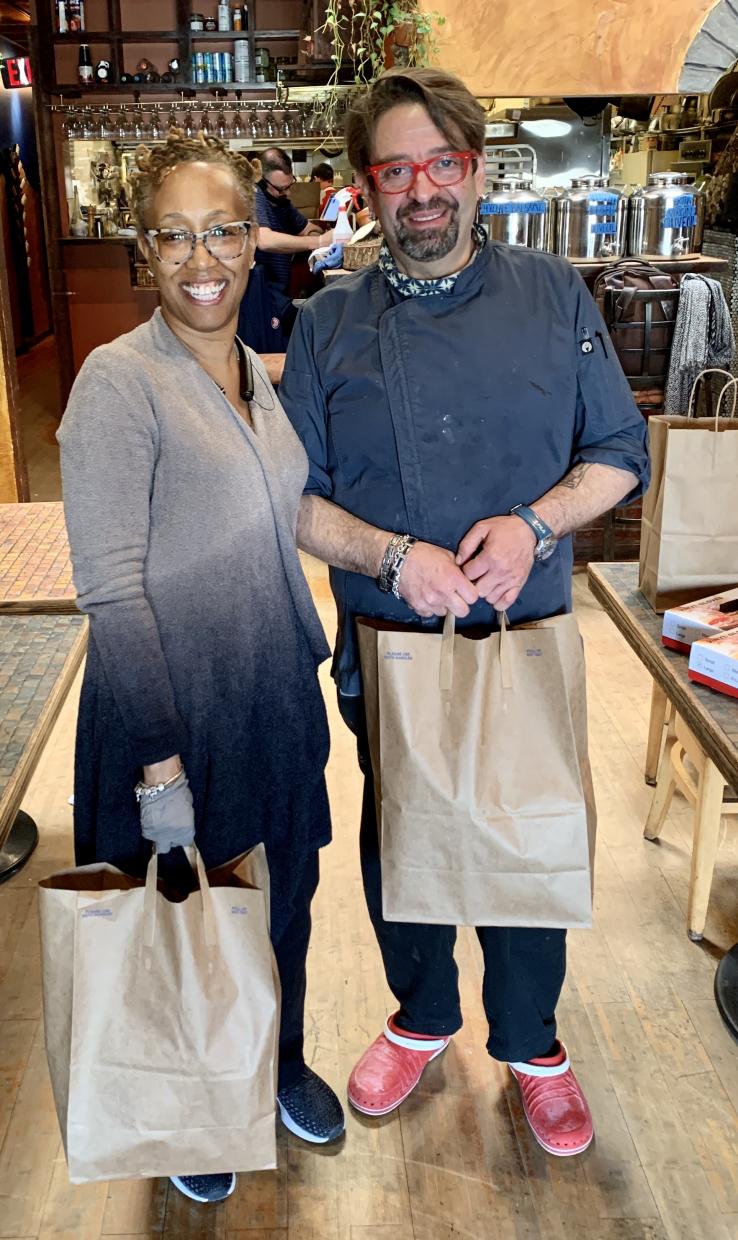 Every weekday, each of our 78 clients, many of whom were moved from the rotating PADS shelter sites to individual accommodations, receive breakfast and lunch donated by our volunteers, and dinner from local caterers. On weekends, meals are provided by one local restaurant. 
This past weekend Chef Gaetano Di Benedetto and his
Gaetano's
team came through with delicious food for the Easter weekend. Connie Brown, from
The Brown Cow Ice Cream Parlor
, his Madison Street neighbor in Forest Park, also stepped in to provide extra refrigerated space. 
We continue to be humbled by so many people willing to lend us their helping hands. 
Pictured at right are Enid Johnson, Housing Forward Volunteer & Community Outreach Manager and Chef Chef Gaetano Di Benedetto.