Back to top
News
Kicking Off 2022 with Our Associate Board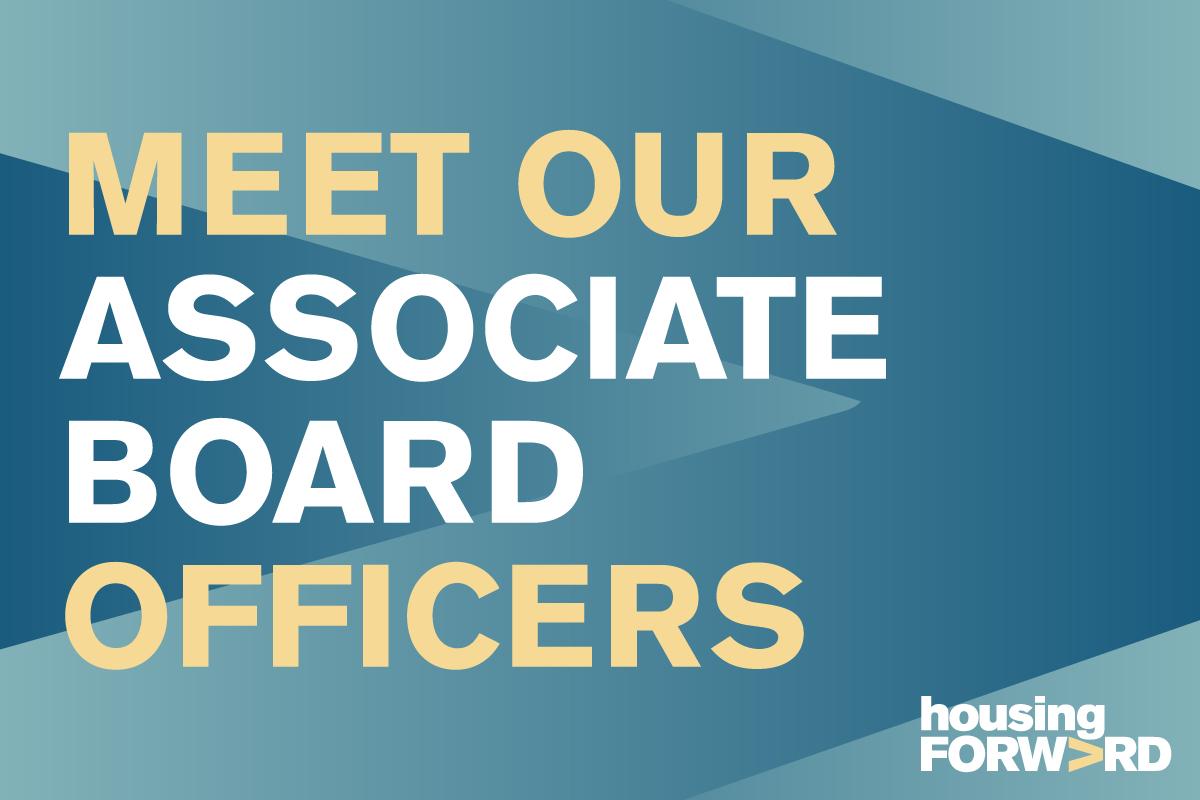 In an enthusiastic start to the new year, our Associate Board welcomed its 2022 officers:
Jacob Crell, President

Elizabeth Lohmann, Vice President

Kendal Kumzi, Treasurer
Housing Forward Associate Board is a group of young professionals focused on building awareness of and raising funds to benefit services for men, women, and children experiencing homelessness. Their involvement provides them a platform to broaden their personal and professional networks, all while supporting our vision of ending homelessness.
We got together with the incoming officers to learn a bit more about why they got involved with the Associate Board. Here is what we learned:
Jacob Crell, President, learned about Housing Forward while doing pro bono consulting work for us. Jacob noted that our focus on helping people through all the phases of homelessness is key to addressing the overall issue of homelessness. He was so inspired by our mission that he wanted to get involved. A staff member suggested the Associate Board might be a good fit. After five years, Jacob still enjoys the opportunity to give back while also interacting with likeminded people. He finds that the Associate Board is a great way to make an impact regardless of how much time you can commit.
Elizabeth Lohmann, Vice President, encountered people experiencing homelessness every day on her green line commute downtown and wanted to help. During her five years as an Associate Board member, she has volunteered to provide meals to our clients. She credits these kinds of client interactions with bringing life into perspective and inspiring her to make her community a better place. Elizabeth enjoys the event planning process that supports the Associate Board's annual fundraising events, sharing that the planning is almost as much fun for her as attending the event. She looks forward to serving as Vice President, describing her involvement as 'a meaningful opportunity.'
Kendal Kumzi, Treasurer, joined the Associate Board eight years ago. She describes this group as supportive of her professional life while being involved in a cause that she is passionate about. Kendal notes that this commitment allows everyone to be as involved as they want. It has been easy to balance this volunteer opportunity with career and her life. She also credits the staff as a fantastic group of people who work tirelessly to evolve the organization and find ways to better serve the needs of those in housing crisis. Kendal has served President for the Associate Board in the past and is excited to transition to the Treasurer role.
Housing Forward's Associate Board is always seeking new members. Are you a young professional or do you know someone who is? Learn more about being a part of our solution to end homelessness in west suburban Cook County as part of the Associate Board. Contact Cherrell Jackson cjackson@housingforward.org