Back to top
News
"I'm comfortable and happy again."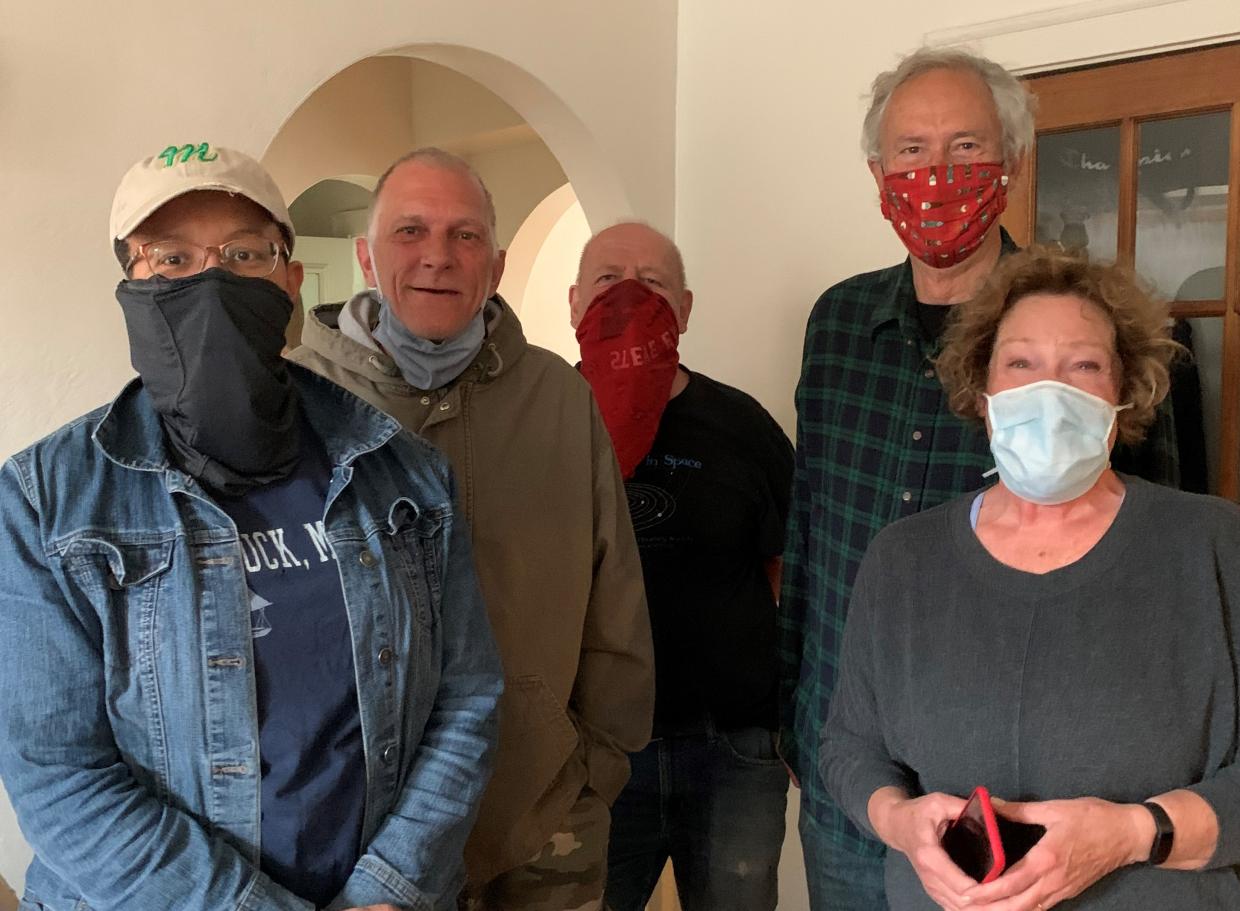 When the COVID-19 crisis forced the suspension of our regular PADS emergency shelter schedule, Oak Parker Michelle Afenya missed her site captain duties at Calvary Memorial Church, and wanted to continue helping Housing Forward in some way.
After speaking with Enid Johnson, Housing Forward's Volunteer and Community Outreach Manager, Michelle decided to become the leader in the collection of items donated to make an empty apartment into a welcoming home for a client being housed during the pandemic.
These kits are part of Housing Forward's next step in responding to the COVID-19 crisis. Starting on July 1st the agency will begin moving more than 100 clients temporarily sheltered since March in hotels/motels, into apartments of their own. This is a major undertaking and community support is vital for its success. The goal this summer is to collect 110 "Hotel to Home Kits" (also called "House to Home Kits") containing all the common household items necessary to welcome a newly housed client to their home, such as linens and towels, dishes, coffee pot, cleaning supplies, etc. 
Michelle (pictured at left) recruited a team through her neighborhood Facebook group and created a spreadsheet of all the household items on the wish list. "The flyer explained everything that was needed," she said. "It was easy to get started." 
Meanwhile, after experiencing homelessness for several years, Housing Forward client Robert (briefly unmasked for the photo) had been referred to a rental unit in Berwyn as part of Open Door Housing, a permanent supportive housing program. Robert had been his mother's caretaker but when she died after a long illness, he was unable to keep up the property and eventually lost the home.
With the enthusiastic help of Michelle's block, collecting the kit for Robert did not take long. When all the items were checked off, she called to arrange with housing staff to deliver it to his new place. As all the boxes were being carried through his front door Robert was extremely excited and very thankful. Gail, his case worker says he has settled in well and remains grateful, reporting "I'm comfortable and happy again."
The feedback from Michelle's group has also been positive. "Our combined small amounts of work added up to making a real contribution and offering a huge amount of help which was a very nice feeling."
Michelle said she and her team would sign up again, and she wants to encourage other groups to get involved—particularly faith organizations and community members who have already formed relationships they can call upon for support.
"Doing this allowed me to become much better acquainted with everyone as we kept in touch and worked together—cheering each other on as we got closer to our goal," Michelle shared. "Personally, leading this effort gave me the chance to grow friendships around helping someone we had not met before to experience brotherly love."
To learn more about contributing items, furnishing a single room, or recruiting a group to sponsor a whole "Hotel to Home Kit" please click here. Together we can continue to help lives move forward in a positive way.