Back to top
News
Housing Forward and Prevail Announce Merge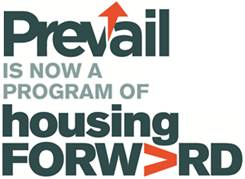 Housing Forward and Prevail announced today that they are merging to strengthen the support system for individuals and families in our communities who are experiencing financial and housing crises.
The two local non-profit organizations, which share complementary missions and a history of collaboration, are combining their emergency financial assistance and job readiness programs to meet individuals' basic needs and to enhance their employability, with the goal of improving the lives of our neighbors and the vitality of our communities.
"Housing Forward is thrilled to be uniting forces with Prevail. Combined, we will have greater impact in our community by strengthening and broadening services for individuals and families experiencing a financial crisis. We believe that interventions that address a person's financial crisis is a cost-saving step in diverting a housing crisis that can lead to homelessness," says Lynda Schueler, Executive Director of Housing Forward (formerly West Suburban PADS).
The combined Emergency Assistance and Job Readiness programs will maintain the Prevail name as programs of Housing Forward, and will continue to operate out of First United Church of Oak Park.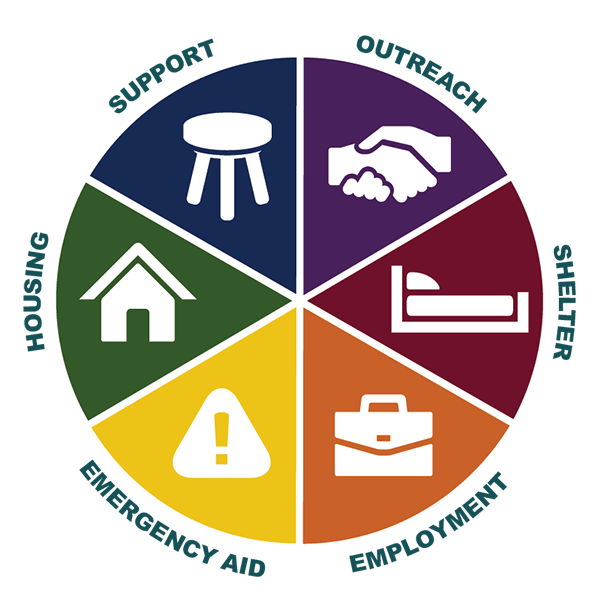 Together, the newly merged organization will serve more than 2,000 individuals annually. In 2014, 101 individuals worked one-on-one with Housing Forward's Employment Readiness team to build the skills necessary to gain, and keep, employment. In addition, 36 individuals participated in the agency's Career Passport program, an intensive 5-week, group program for clients who are committed to resolving their long-term barriers to employment. 101 individuals received emergency assistance, with an additional 380 provided with shelter diversion services. At the same time, Prevail's staff and volunteers assisted 1,163 clients with emergency assistance and referrals, 33 with financial literacy training and 111 clients with job readiness coaching.
Prevail's employees will formally join Housing Forward's staff and Prevail Executive Director Cristy Harris will serve as the Program Director of the combined Emergency Assistance and Job Readiness programs. Members of Prevail's Board of Directors will either join the Housing Forward Board or serve on various agency committees.
"Merging Prevail's compassionate, skills-based volunteer model with Housing Forward's prevention and employment programs will strengthen the safety net for neighbors facing financial crisis," adds Cristy Harris, Executive Director of Prevail. "We have always provided fulfilling volunteer opportunities for area professionals to assist clients with personal coaching.  We will be looking to add new volunteer talent to meet this larger service population."
Background
Celebrating its 10th anniversary this year, Prevail provides immediate and compassionate response to individuals and families facing financial crisis and offers them supportive services leading to future stability. Prevail has assisted more than 6,000 individuals since inception, and has a five person staff and a team of 50 skills-based community volunteers.
Housing Forward is the only organization in west Cook County with a full continuum of programming for preventing and ending homelessness. Since 1992, the agency has helped more than 11,000 people transition from housing crisis to housing stability. Housing Forward's comprehensive "housing + services" solution to homelessness is supported by a 1,000 person volunteer network, 41 staff and 17 program partners.
Housing Forward and Prevail already share many generous donors in the community, along with financial backing from the faith communities who founded both organizations. "We want to thank our communities for their past and ongoing support, says Schueler. We especially thank the Oak Park River Forest Community Foundation for recognizing the benefit of this merger and providing seed money that made it possible."