Back to top
News
Don't Miss Our New Progressive Dinner: FEAST FOR GOOD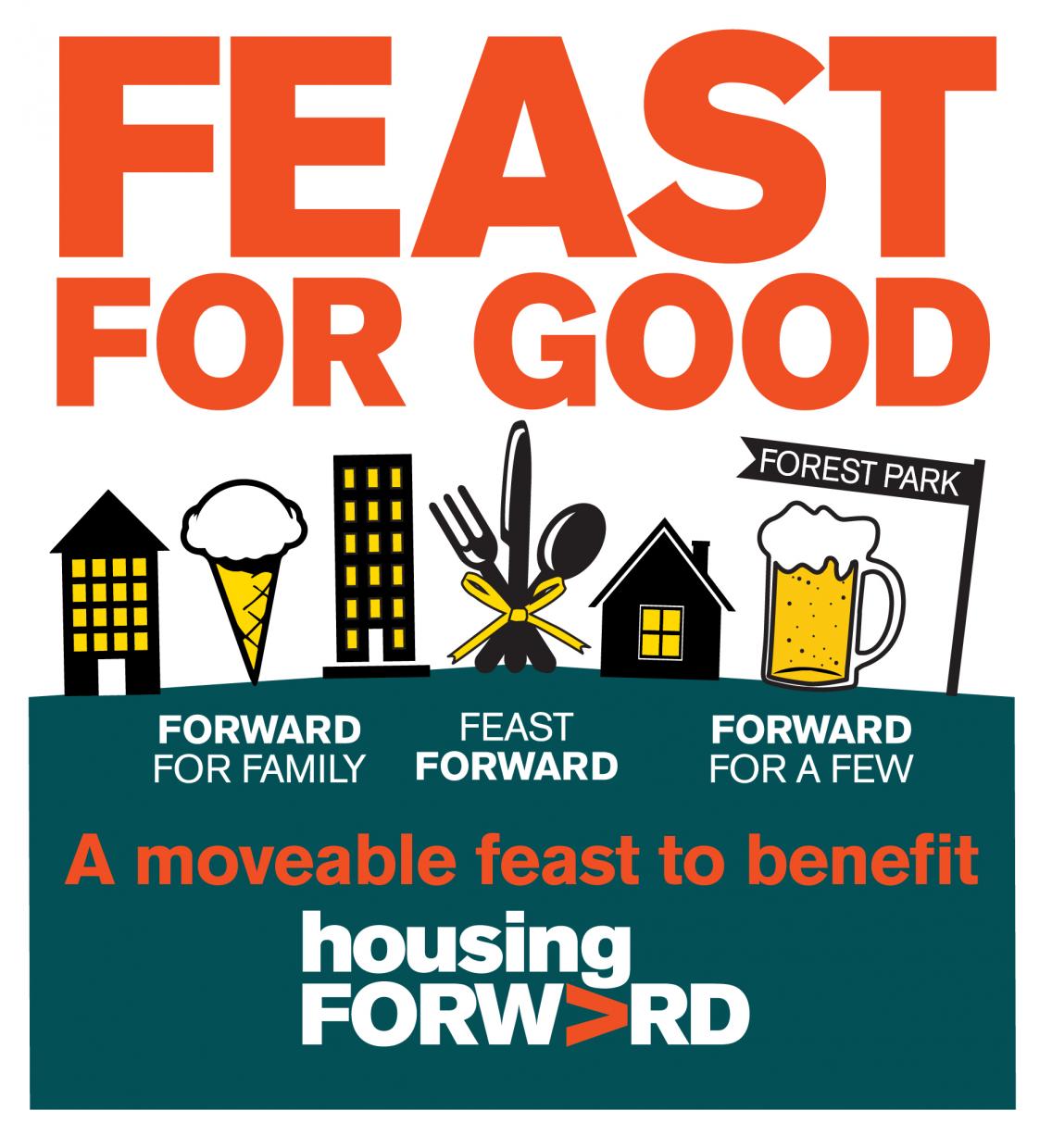 On Thursday, June 6th, Housing Forward will host a new version of our successful Progressive Dinner, now called Feast For Good. Formerly in Oak Park, the Progressive Dinner is a chance for guests to enjoy a wonderful meal at three different restaurants. This year, we are moving to a new neighborhood, Forest Park, to experience the diverse collection of restaurants along Madison Street. with three different paths to choose from, this event will greatly beneift the clients we serve and help in our mission to end homelessness.
Feast For Good Paths:
Forward for Family - Our first ever path solely for our families! Visit The Junction Diner for a delicious dinner then head over to Brown Cow Ice Cream for a sweet way to end the night.
Feast Forward - This path will have more of a traditional Progressive Dinner feel. Diners will experience a three course meal at three different restaurants.
Forward for A Few - Pop into some of Madison Street's favorite watering holes where you can grab a pint and some snacks.
Date: Thursday, June 6th, 2019
Time: Each different path starts at ends at a different time. Visit the official event link here. 
Cost: $65 for adults $20 for children (at  the family event only) 
Learn more and order tickets here of contact Special Events Manager Trisha Marchand at 708.338.1724 or tmarchand@housingforward.org
Come join us for a fun night as we work together to end homelessness!