Back to top
News
Comedy Event Draws Record Attendance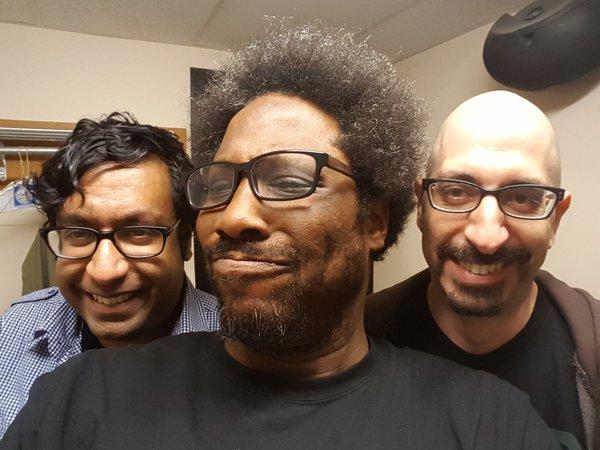 With more than 650 people in attendance on Friday, May 20, Housing Forward presented W. Kamau Bell and Hari Kondabolu in a night of comedy that raised $19,500 to benefit programs and services to those experiencing or at-risk of homelessness in our community. 
Attendees at the Merle Reskin Theatre were treated to the wit and humor of W. Kamau Bell, host and social commentator of the Television Critics Association nominated United Shades of America on CNN and fellow comedy writer, Hari Kondabolu, who opened the show and performed from his standup albums, "Mainstream American Comic" which will be released on July 22 on indie label Kill Rock Stars and debut album "Waiting for 2042."
Both comics donated their performance for the evening and stayed for a meet and greet with our attendees after the show. Special thanks to chairs, and former board member, Jason Smith and Rachel Weaver for all of their help in getting Kamau and Hari to perform, promoting the event at The Book Table, and overall, for being two very cool people.