Back to top
News
A Blog Post from Tom Holmes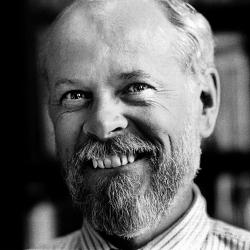 Twelve homeless people recently gathered in United Lutheran Church's social hall around a table filled with donated food which had been prepared by volunteers. They joined hands and one of them led a prayer thanking God for the food as well as all the blessings they had received.
One of the things for which they were thankful was hope, the ability to picture a future for themselves with possibilities.  One of the twelve named Pam described her experience of homelessness as a downward spiral.  "I was trying to get on my feet," she explained, "but every time I looked up something was always happening.  My youngest son wanted to come with me when I first came to the shelter in January. I talked to my older son and asked him to let his baby brother stay with him until I get on my feet. It's been trying.  Please believe me, it's been trying."
What being homeless often does to you, said Housing Forward's Shelter Manager Dale Nowicki, is create a "hole in your soul."
West Suburban PADS rebranded last year to become Housing Forward, a name they believe captures the reason for Pam being able to picture good things in her future.  The acronym PADS denoted a temporary shelter with forty mattresses on the floor and a hot meal.  Although the emergency shelter, as Housing Forward staff refer to it, is still an important part of what the agency provides, Housing Forward's main focus is getting folks out of homeless shelters and into their own housing.
And that focus is based on a philosophy sometimes called Housing First.  "The old model was that an agency would get people into housing after they had been stabilized," explained Nowicki.  "People were expected to quit drinking or get mental health treatment to be eligible for housing."
"The way Housing First sees it," he continued, "is that if you put people in housing first, they will stabilize and everything else will happen from there.  First shelter people.  Reduce harm by getting them off the street.  Stabilize people first and then get them the supportive services they need.  Changing a person's environment can lead to changing the person."
One way to look at the Summer Program is as a stability bridge between being homeless and living in one's own home.  To create the needed stability, the program has rules that must be followed.  Lots of rules.
To remain in the program, a client must be working or going to school.  They must be at the shelter at 6:30 pm and leave at 6:45 am, seven days a week from May 30 to August 28.  If asked to work overtime by their employers, participants must call in to the shelter manager.  Clients are allowed time off from their commitment to visit family or get their cars repaired or have a medical issue taken care of, but the time off must be pre-approved.
Participants must put 30% of their income into savings.  They must assist with daily chores and help prepare at least one meal each week.  Clients are expected to participate in the program's Life Skills Group each week, and to take responsibility for keeping the physical environment clean and orderly and contributing to the health of their little community of twelve people.
One of the participants—we'll call him Justin—explained why he is willing to follow the rules on the one hand and why the small community of clients is so important to him.  "We're all pretty much in the same boat, and we try to keep each other positive," he said.  "The condition of homelessness involves a lot of pressure, and so you want to stay as positive as you can to ultimately get into an apartment.  You don't want to become homeless ever again."
Pam admitted to experiencing all of the rules as a burden.  "This program has its challenges, because you have to follow a lot of rules and regulations," she said and added, "It's also frustrating when you hear people telling you that you don't qualify for a program that's available.  You get to the point of being so frustrated that I ask 'why am I here' when all you want to do is take care of yourself."
Most of the 407 individuals who spent at least one night at the PADS Emergency Shelter last season (September – May) were not ready to make the commitment Justin and Pam have made. Some because they used the shelter for a period of time, got back on their feet and no longer needed it.  Some because they moved on to another area.  Some because they simply are unwilling or unable to cooperate in their own rehabilitation.
Here's how the twelve current participants were selected.  The first step is for Nowicki and other staff members to select participants for the program.  "During the recent season of our emergency shelter program, which we still refer to as PADS," he said, "we served 407 individuals.  Out of that population, we had 42 people apply for the summer program.  We interviewed 18 and narrowed that group down to 12."
Fair Oaks Presbyterian, St. Christopher Episcopal, United Lutheran, St. Giles Catholic, Oak Park Temple and First United are all houses of worship in Oak Park which have opened their doors to the program for two week commitments.  St. Paul Thai Lutheran Church in Forest Park hosts for one week.
Rev. Eric Biddy, St. Christopher's Rector, put into words why his and most of the other faith communities want to go through the rearranging of schedules and preparation of some of the meals which hosting the program requires.  "Hospitality is sacred to Christians, and fundamental to Christian identity. So for us at St. Christopher's, hosting guests in the transitional housing program is a natural outgrowth of who we hope to be. The program is also very easy to host, with Housing Forward staff handling most of the administrative burden and the guests themselves carrying a high level of responsibility for meal preparation and care for the space they are using."
"Indeed, the danger for us," he added, "is not that hosting will be too much work, but that it will be so easy to host the program that we will miss the profound holiness of sharing our space with neighbors in need for a couple of weeks.  In return for what we contribute, we essentially get an opportunity to be the community we try always to be: a community of warm welcome and cheerful loving-kindness."
Justin and Pam explained why the stability of the summer program is important.  First, at the emergency shelter from September through May, guests have to move to a different site every day, requiring them to pack up all their belongings every day be on their way by 6:45 am.  Staying at one church for a whole two weeks relieves much of the stress produced by being so nomadic. 
Pam referred to being homeless as a downward spiral.  Both she and Justin admitted to having made choices that weren't always in their best self-interest, but when those choices led to not making enough money to pay the rent, it became like a domino effect.  To reverse the spiral, Pam spoke about how important, what might be called, "inner strength" is to doing what needs to be done is to getting into a home of your own. 
She said, "In order to keep my spirits up I always have to think about my higher power.  In addition, I have children who depend on me so in order for me to keep going I have relied a lot on thinking about my children and my granddaughter. For them I have to keep pushing forward."
She also talked about how important it has been to take care of herself.  "People tell me that I don't look like a homeless person," she said.  "I'm never going to put myself in a position where I look homeless.  If you take a bath and put on nice fresh clothes, it actually makes you feel better about yourself, and then you can bump to the next step."
"It's been a trying period," she confessed and then smiled and said, "but I'm still here."
Four of the original twelve who began the program at the end of Mary are already in their own homes, and Justin and Pam have some sense that they are on the road.  Pam is in working in the hospitality industry as a front desk agent, and Justin has a job as a nursing assistant.  He said, "I'm working my way back to being more productive."