Back to top
News
A Beacon of Hope for Homeless Seniors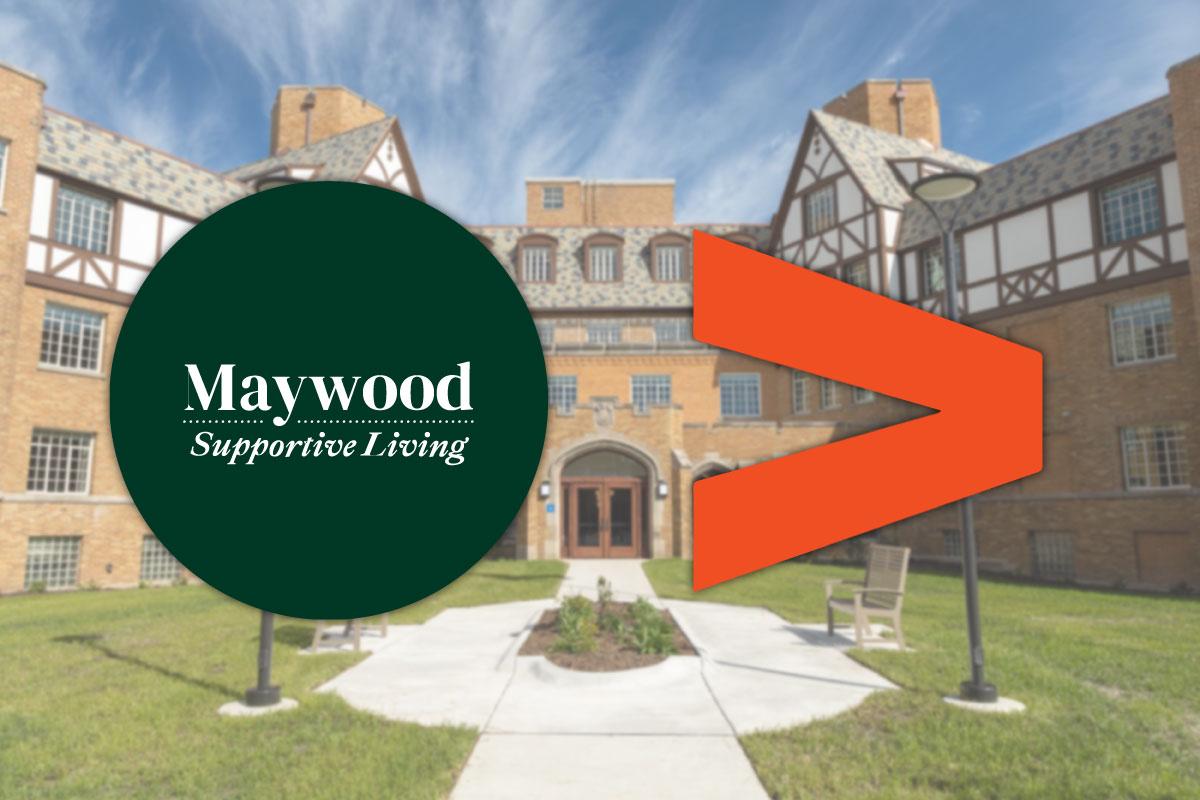 Housing Forward is thrilled to spread the word about one of our newest partners in the battle to end homelessness—Maywood Supportive Living—a new affordable senior living community in Maywood.  
A former Baptist retirement home that sat vacant for decades, the newly renovated facility has historic status and is honored to be part of the revitalization of the Maywood's historic corridor. Maywood Supportive Living's September 2022 Grand Opening included a prayer breakfast led by Pastor Bill Winston, who declared the facility "there to help."  
The totally rehabbed facility is light, bright, and modern and features a hundred studio and one-bedroom apartments (double occupancy optional). Maywood Supportive Living has so far welcomed 50 residents, including a dozen from Housing Forward. Said Housing Forward's Holly Rotman-Zaid, "It's really hard to get into a senior building. There's usually a several-year wait. Maywood Supportive Living has been amazing for our clients—even going out of their way to advocate with Social Security on the client's (and Housing Forward's) behalf."  
Open to Medicaid-eligible residents, the facility is paid directly from Social Security, leaving residents with a small monthly stipend. In return, residents enjoy their own furnished apartment, three meals a day, medications, a roster of activities, and a welcoming community.
Maywood Supportive Living's Director of Sales and Marketing Lea Exson sees her job as a mission and wants each of her clients to have the same great experience. Exson revels in prepping rooms for new clients—personally changing the beds, putting rugs on the floor, turning on the TV, and greeting clients with a warm "Welcome Home" when they walk in. The humility that people have coming from Housing Forward makes her want to go even further for them. "They've all cried when they've arrived at Maywood Supportive Living—so overwhelmed are they to have an opportunity to live well. Some don't think they deserve it. I assure them that they most certainly do." 
Kadima Palles, Housing Forward's Manager of Outreach, refers to the partnership with Maywood Supportive Living as a "beacon of hope" for homeless seniors, who are among the most challenging to place. "Housing Forward and Maywood Supportive Living are changing lives. Every day. We are having an impact." 
For more information visit www.maywoodsupportiveliving.com.