Back to top
News
Volunteer Spotlight: Francesco Squanci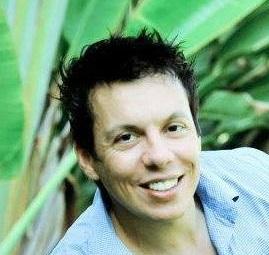 Housing Forward would like to spotlight Francesco Sguanci for his dedicated support in the Emergency PADS shelter program. The program provides overnight shelter and three daily meals, seven days a week, for 40 to 60 individuals at 10 rotating sites in Berwyn, Forest Park, and Oak Park. The shelter is also a gateway for a wide array of supportive services aimed at reducing the length of homelessness for our overnight clients and helping them work toward the ultimate goal of achieving and sustaining housing stability. We rely upon our committed volunteers in our PADS Shelter to help set up and break down the shelter, prepare meals, and generally supervise the space to ensure a safe environment.
Francesco decided to lend a helping hand to Housing Forward in 2005. As an Oak Park resident, he had heard of the need for additional support in PADS shelter. Francesco decided to start off as an overnight shift volunteer partly because he understood that it is one of the hardest shifts to fill. Within a few years he took on more responsibilities, transitioning to Sunday shelter Site Captain in 2011. After moving out of the Oak Park area, it became difficult for Francesco to volunteer with PADS, so continuing his spirit of volunteer service, he decided to volunteer with other homeless shelters that were closer to his new place of residence. Six years later, when he returned to Oak Park, Francesco did not hesitate to volunteer again with Housing Forward PADS shelter and in 2017 became Site Captain for two Friday night shelter sites. He is currently Site Captain for 1st Friday shelter at St. John Lutheran as well as 2nd Friday Site Captain for Unity Lutheran.
Francesco embodies the spirit of service as he dedicates his time and talents multiple days each month helping our most vulnerable population. His cheerful and helpful spirit helps to uplift those in need and make the tough days feel not so tough for both clients and other volunteers.  He really excels at connecting with others. What Francesco enjoys most about volunteering is his sense of purpose as he believes, ''Serving others seems like the greatest purpose in life." Living by his most inspirational quote "Live. Let. Live", Francesco embodies the spirit of service as it references starting to live when you commit your life to a cause higher than yourself. We thank Francesco for his commitment to our clients facing unfortunate circumstances and in need of access to shelter. His dedication does not go unnoticed as we spotlight him for his outstanding service.