Back to top
News
Symptom or Cause?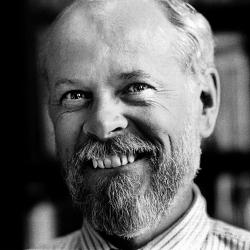 I read an article in the March 14th issue of Time Magazine the other day by Josh Sanburn titled "The radically simple solution to homelessness."
In the article he said that for many years the thinking in this country regarding reducing homelessness was that we had to treat the causes of homelessness—eg. addiction, unemployment, racism, education, mental illness—first and then provide housing. 
The problem, he continued, was that by the 1990s homelessness was increasing, making it obvious that the "issues first" approach wasn't working. 
He then names Sam Tsemberis as the person who changed the way people were thinking.  A psychologist, Tsemberis founded Pathways to Housing, an organization in New York whose strategy was to find housing for people and then tackle the issues they had like alcoholism or job training. 
This is what the Pathways to Housing website said about Tsemberis' approach:
The Housing First Philosophy
Dr. Sam Tsemberis founded Pathways to Housing in 1992, with the creation of the Housing First model to address homelessness among people with psychiatric disabilities and addiction disorders.
Pathways' Housing First is simple: provide housing first, and then combine that housing with supportive treatment services in the areas of mental and physical health, substance abuse, education, and employment. Housing is provided in apartments scattered throughout a community. This "scattered site" model fosters a sense of home and self-determination, and it helps speed the reintegration of Pathways clients into the community.
Housing First Outcomes
The Pathways model has been remarkably successful in ending chronic homelessness. Since its founding, housing retention rates have remained at 85 – 90 percent even among individuals who have not succeeded in other programs. Not only is Housing First effective at keeping people housed and working toward recovery, it has also proven to be incredibly cost-effective. Providing homes and support services to the chronically homeless costs less than the expensive cycling through of emergency rooms, shelters, jails, and psychiatric hospitals.
Sanburn wrote that the "housing first" approach is working, that the number of chronically homeless people in the U.S. has fallen by 30% in the last eight years.
Housing Forward, the local organization working with individuals who are homeless or at-risk of homelessness in west suburban Cook County, adopts the housing first philosophy which is endorsed national as an evidence-based best practice.  Several years ago Housing Forward decided it was in the agency's best interest in terms of allocation of resources and the most humane approach to working with the population.  Since adopting the philosophy it has also seen a reduction in chronic homelessness in its shelter and on the street and has also demonstrated a similar retention rate for individuals placed in supportive housing.