Back to top
News
Our clients need cloth face masks.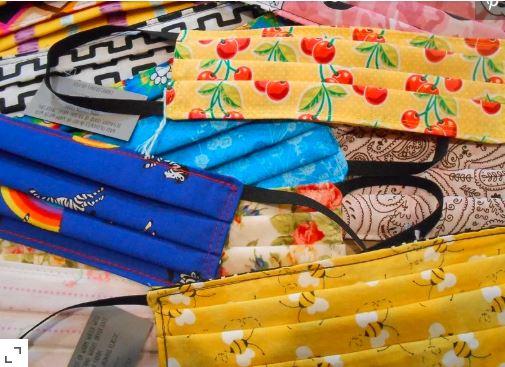 Housing Forward Community Health Nurse Deirdre Kassay, RN, MSN, interacts regularly with clients—both those staying in temporary accommodations—and our existing clients in supportive housing. In order to comply with new Illinois rules now in effect, and for their protection as well as staff and meal delivery volunteers, she has put out a call for donated cloth face masks.
As of May 1, all Illinois residents over age 2 must wear a face mask when they can't maintain a 6-foot social distance in public. Studies show that the coronavirus can spread between people interacting in close proximity, including people who are not showing symptoms.
The Centers for Disease Control and Prevention (CDC) says nonmedical cloth facial coverings help prevent the spread of the coronavirus and help people who may have the virus and are asymptomatic from transmitting it to others.
According to the CDC, masks should:
• Fit snugly but comfortably against the side of the face
• Be secured with ties or ear loops
• Include multiple layers of fabric
• Allow for breathing without restriction
• Be able to be laundered and machine dried without damage or change to shape
If you can donate cloth face mask described above (either homemade or purchased) please call 708.338.1724 and speak with our Office Manager  Sandra Stillo, to arrange a drop-off at our main office located at 1851 S. 9th Avenue in Maywood.
For details about Illinos face mask requirements, visit https://www.chicagotribune.com/coronavirus/ct-cb-coronavirus-face-masks-20200430-byjd67uhevdtnomqh3rokcgv7u-story.html