Back to top
News
Housing Forward the leading provider of permanent support housing in suburban Cook County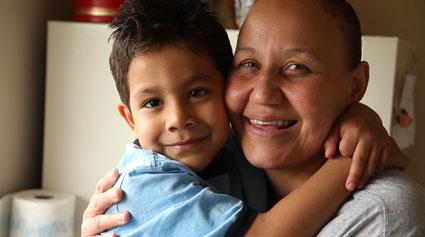 In August, Housing Forward became the lead fiscal agent for three permanent supportive housing programs formerly managed by Pillars, a community-based mental health agency.  Housing Forward has been a partner in the three programs since their inception. Combined, the programs provide 71 units of supportive housing to individuals and families who are homeless and disabled. The addition of these new units of supportive housing means that Housing Forward is now the largest provider of scattered-site permanent supportive housing in suburban Cook County with 166 units that it is responsible for managing. The programs will continue to partner with Heartland Alliance, Thresholds, Thrive, and South Suburban PADS for the delivery of services.
Permanent supportive housing is a key component in the continuum of care for ending homelessness for individuals and families who maintain a long-term disabling condition, many of whom have been homeless for years.  Participants live in geographically desirable apartment units that are subsidized with funding from the U.S. Department of Housing and Urban Development (HUD) and have access to a range of services meant to facilitate their long-term stability, such as case management, counseling, mental health and medical services, and life skills training, to name a few. The apartment units for these three programs are not housed in any single building, but are scattered across south and west suburban Cook County.
These three programs represent the importance of successful collaboration among social services agencies across regions to address the issue of homelessness and they make a logical addition to Housing Forward's other HUD-funded supportive housing programs, Open Door Housing and WIN Supportive Housing. By assuming these programs, Housing Forward is ensuring that participants continue to receive the subsidies and access to services they need in order to maintain stability. Through continued partnerships and collaborative work with other social services agencies, Housing Forward is doubling down on its efforts to end homelessness in suburban Cook County.