Back to top
News
Celebrating Three Decades of Our Work to End Homelessness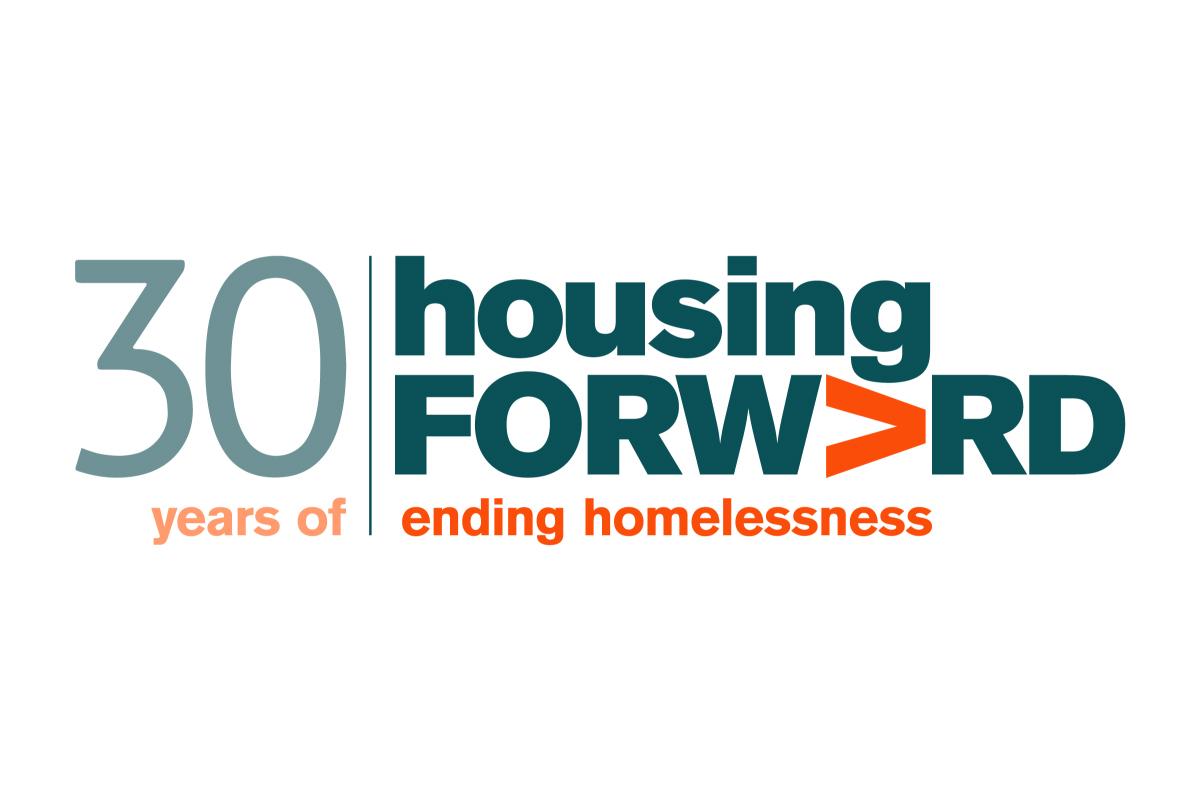 If you asked original Tri-Village PADS co-chairs Reverend Greg Dell or Juanona Brewster if they could foresee Housing Forward assisting 2,776 individuals and families in 2021, they would probably have laughed at that idea, given that the night they opened the first overnight shelter in 1992 at First United Church of Christ in Forest Park, no one showed up! However, last year, we did more than help 2,776 people--a remarkable milestone.
            When we began as Tri-Village PADS in 1992, we were an entirely volunteer-run organization focused on delivering emergency overnight shelter and a hot meal at three houses of worship in Oak Park and Forest Park. That first year our dedicated volunteers served 244 people. At the time, that was its own milestone. There was no other service like it was being offered in the area, since there were those who doubted that homeless people even existed in these villages.
Over the next two decades, the organization steadily expanded the services it could offer through numerous initiatives and partnerships. These included coordinating medical care through the local hospital system, launching a day-time support center and Transitional Housing Program, establishing a Homeless Prevention Program, and beginning a Street Outreach & Engagement Program.
During this time of agency growth, Tri-Village PADS became West Suburban PADS, reflecting our commitment to finding innovative solutions to the issues presented to our clients across the 20 total communities we were serving at that time. In 2015, we became Housing Forward, marking another milestone in our history and the Continued growth of the organization beyond the PADS overnight shelter. Today we offer a variety of housing programs that address a wide range of the needs and circumstances.
Last year, we reached new heights in fulfilling our vision of ending homelessness. For the first time in our 30-year history, we assisted more households in preventing homelessness at the outset and creating more pathways to housing stability, driving down the number of people experiencing literal homelessness.
We also laid the foundation for the next steps in our crisis response. Housing Forward's first new construction development, which will provide 16 permanent supportive housing apartments for individuals and families experiencing homelessness, will break ground later in early 2023 and will open its doors later in the year...  
As we mark our 30th anniversary of transitioning people for housing crisis to housing stability, we know that our work is far from done.  There is a continued and growing need for our services that prevent homelessness whenever possible, respond to the crisis of homelessness and create stability through housing.  Our commitment to ending homelessness is as strong today as it was in 1992, and we are honored to continue the legacy of the visionary founding volunteers. The foundation of compassionate response that they laid has been our guidepost for the past 30 years. Through their unwavering resolve, these forerunners transformed how the community responds to homelessness and housing crisis.
It has been said that "the greatness of a community is most accurately measured by the compassionate actions of its members." These words perfectly describe those who gave freely of their time, talents, and most importantly, their hearts to build a better world for neighbors experiencing homelessness.