Back to top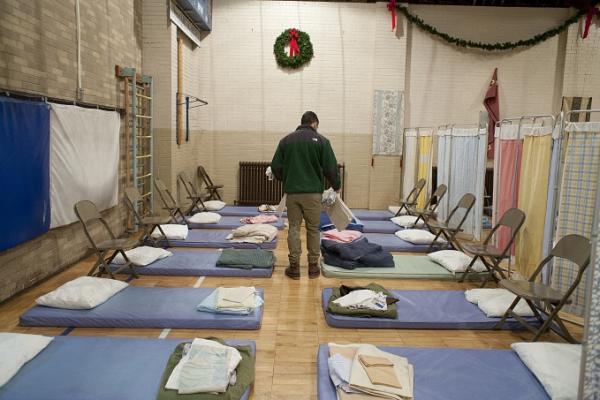 Emergency Overnight Shelter
Housing Forward provides a 15-bed overnight emergency shelter for individuals and families who are experiencing homelessness. The shelter is open to men, women, non-binary individuals, and small families. Guests will receive overnight sleeping accommodations; a hot dinner, breakfast, and to-go sack lunch; and showers to support hygiene needs. Housing Forward staff will be on-site to provide service information and navigation support. The shelter is located in the former rectory building of St. Catherine / Lucy at 38 North Austin Blvd. in Oak Park and will be open from 7pm to 6:30am, seven days a week, January 4 through April 30, 2023.    
Emergency Warming Centers
Emergency Warming Centers operate at RUSH Oak Park Hospital and all three Oak Park Public Library locations whenever temperatures dip below 32 degrees. Click here for addresses and more information.