Back to top
Events
Abracadabra! A Night of Magic in Support of Housing Forward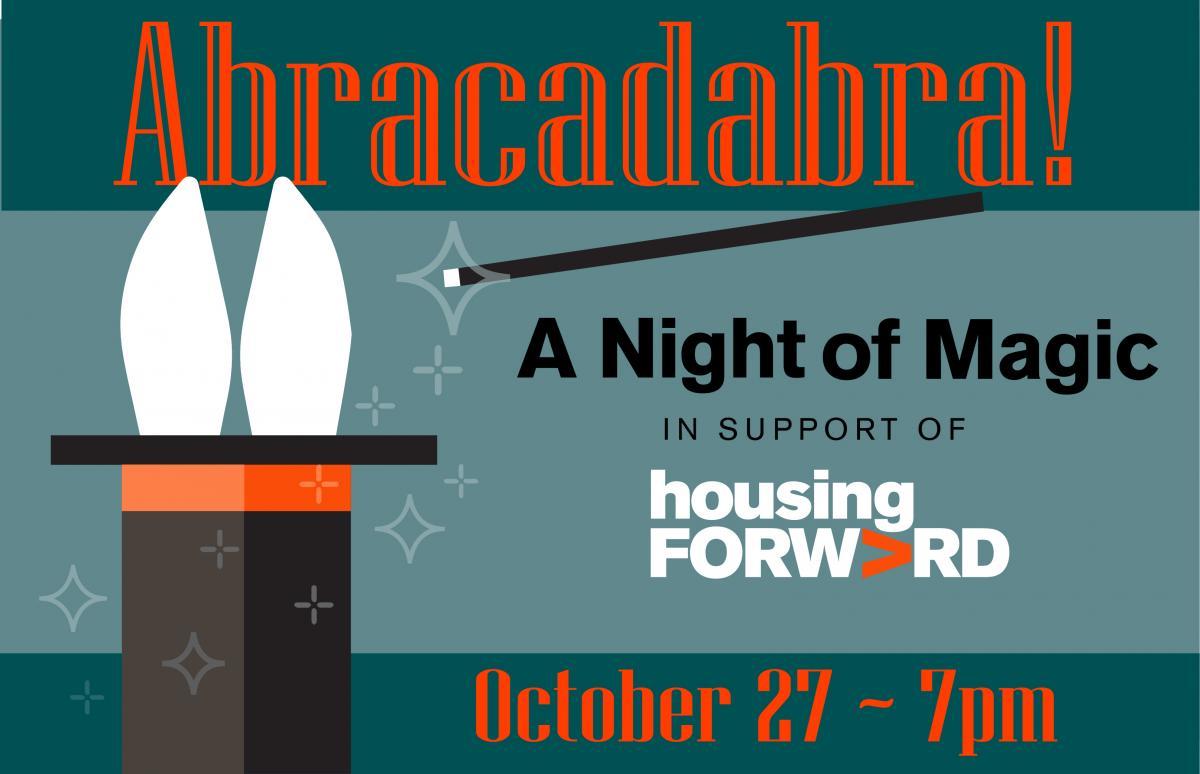 It's going to be a magical night! 
The Associate Board of Housing Forward is excited to present Abracadabra! A Night of Magic in support of Housing Forward. The event will raise funds to support Housing Forward's mission to end homelessness. Attendees at this interactive, virtual magic show will be dazzled and amazed as a magician performs card tricks and close-up magic all via Zoom! 
The magic for the evening will be provided by a magician from the Chicago Magic Lounge. Known for their close-up magic and amazing misdirection, the Chicago Magic Lounge is dedicated to bringing back the true art of "Chicago-Style Magic". 
To make the event more fun, Halloween costumes are encouraged! 
Tickets are $40 per person but if there are multiple people in the household that will be participating we are offering a guest ticket price of $10 for each additional guest. 
Grab your drinks and get ready to be wowed at this magical, virtual, event! 
Details
Date: October 27, 2020 @ 7:00 PM
Event Location
Chicago Magic Lounge
5050 N Clark St.
Chicago, IL 60640
United States
41.9739229, -87.6684905
Chicago Magic Lounge
5050 N Clark St.
Chicago, IL 60640
United States
Get Directions