Back to top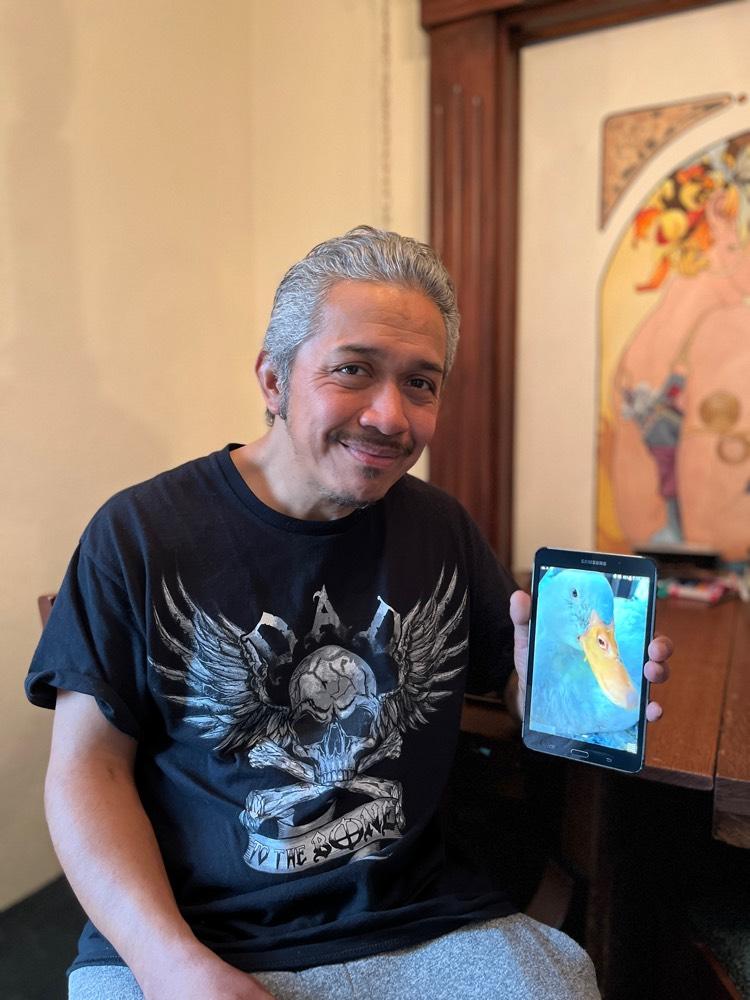 DAVID
While experiencing homelessness, David regularly visited a local park, where he would feed the birds. One day, he formed a surprising bond when he saved a duck from a coyote attack. From then on, David and Missy (the duck) were inseparable. As seeing a man with a duck on the street is an uncommon sight, it caught the attention of our Outreach Specialists, who took the time to get to know David…as well as Missy.
Our staff learned that David's ex-girlfriend used his debit card, leaving him broke and unable to stay housed. David struggled to find a place to stay. He reached out to family but did not want to cause strain on his aging father or siblings, who were married with families. So, David resorted to the street, where he lived for a year and a half.
David was invited to join our hotel-based Interim Housing Program where he receives shelter as he explores the path to securing permanent housing. Every day, David takes the Lake Street bus to visit his father and his next steps include looking for work. Once he can save some money, he can focus on finding his future apartment. 
As for Missy, our staff was able to place her at a bird sanctuary, which was part of David's terms for becoming a client himself. He hopes to become a volunteer there so that he can spend time with Missy again soon.