Back to top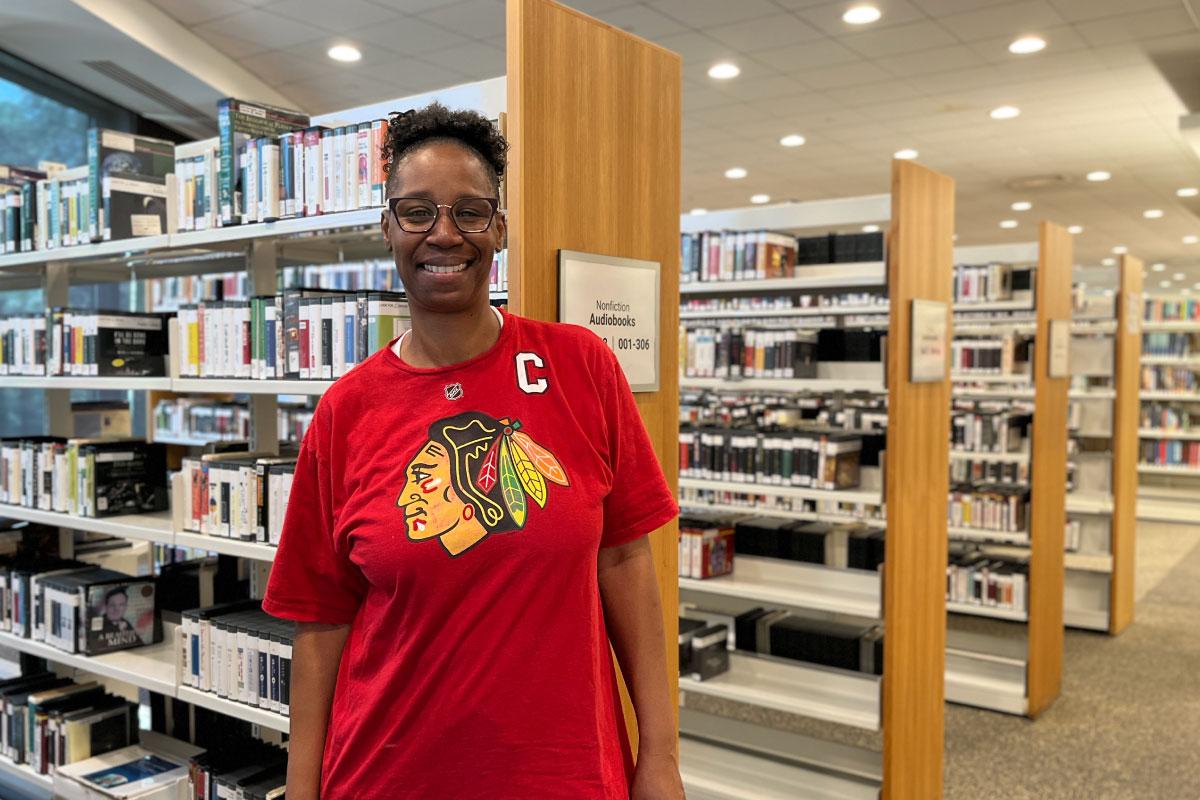 Theresa
Theresa was unlawfully evicted from her home. Taking only what she could carry, Theresa had to leave behind her late mother's possessions and walk to her uncle's home, who offered to shelter her temporarily. The living situation did not work out and Theresa found herself couch surfing with friends, sleeping at airport terminals, and staying in a women's shelter, while still trying to maintain her job. When the pandemic hit, Theresa got laid off.  
As a regular at the Oak Park Public Library, Theresa connected with our Street Outreach team, who regularly checked in. They provided her with basic needs like food, water, hygiene kits, etc. until Theresa came to our temporary emergency overnight shelter at Grace Episcopal Church in April. She met Jamil, a Street Outreach Specialist, who worked with Theresa to put her on a path to permanent housing, which included a room in our Interim Housing Program.  
With the support of her case managers, Theresa is now applying for an apartment in Oak Park. Once she has a place to call her own, Theresa wants to renew her pharmacy technician license and go back to school.