Back to top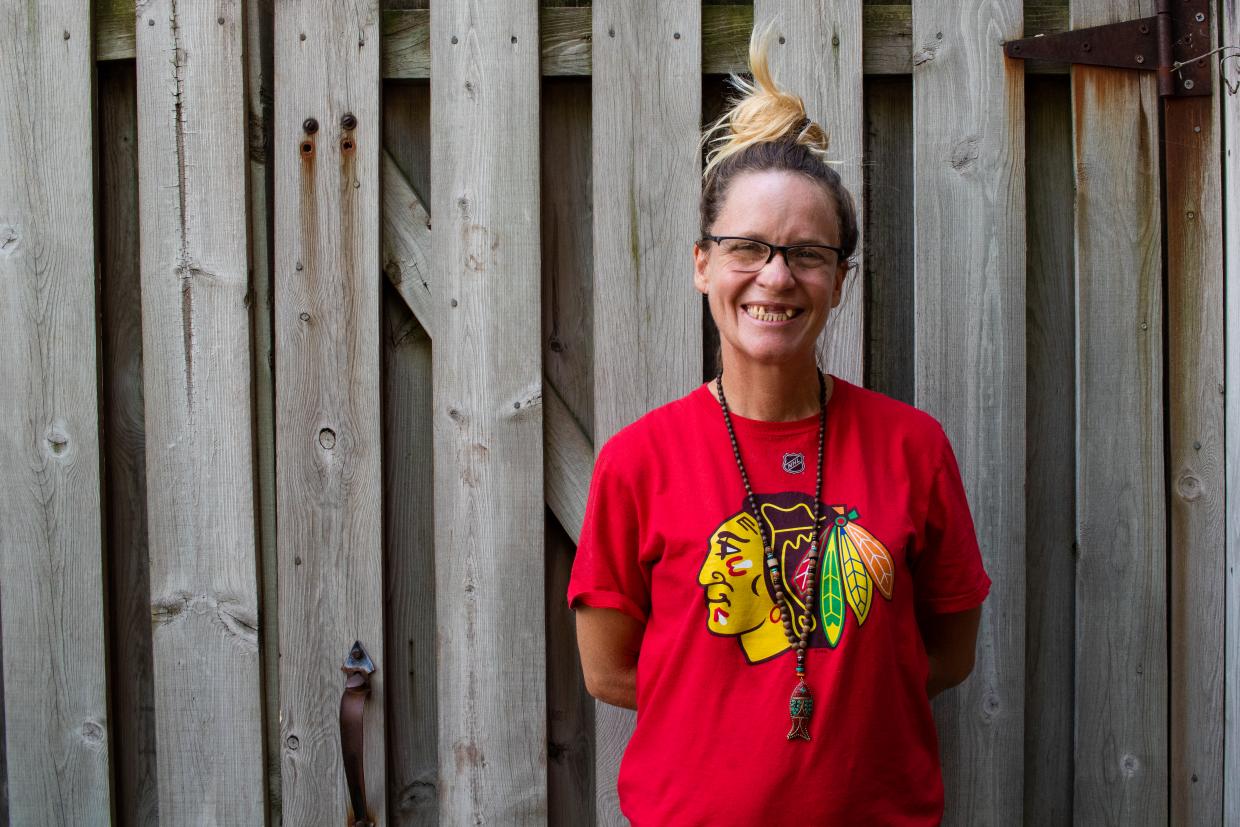 Kimberly
Kimberly spent the past year without a home, living in cities across the country, in forests, and on the streets.
Throughout adulthood, Kimberly suffered tumultuous relationships and lived in hotels during times of instability. When she lost custody of her kids, she turned to substance use. The pattern of instability led her to losing her home in Colorado. While homeless, Kimberly entered rehab and recovered from addition. By the end of last year, Kimberly gained her sobriety. However, she continued to live outdoors until her church funded a bus ticket for her to visit her children and grandchildren in Tennessee.
After her family rejected her, Kimberly ended up back on the street until Tennessee passed a law that sleeping on public property was a second-degree felony. Those convicted could face up to six years in prison. So, Kimberly made her way to Chicago in the midst of our recent heat wave. On one of those blistering days, she made her way to the Westchester police station and asked for housing assistance. The police brought her to Housing Forward. With the guidance of her case manager, Jamil, and the aid of her sister, Kimberly was diverted from homelessness and connected with a place to stay.
With the support of her sister, Jamil and Kimberly were able to divert Kimberly from homelessness. Kimberly was connected with a place to stay while she looks for work, and eventually finds her own apartment.