Back to top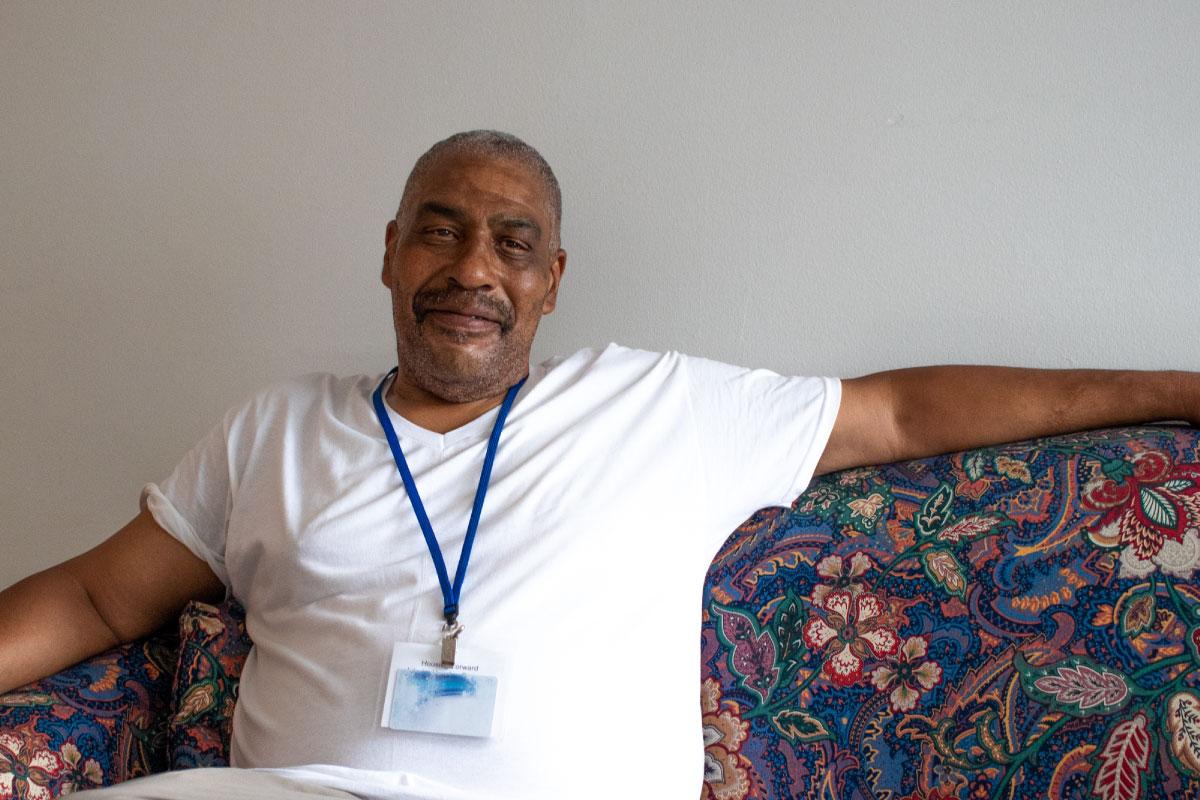 Kerry
Kerry slept in his brother's auto garage for years before he met Jennifer at a street corner in Cicero. Jennifer, a Street Outreach Specialist, explained our programs to Kerry and soon after he was placed in our Interim Housing Program, where he had his own room. Kerry began the process of finding a permanent apartment, but then suffered a setback. 
One morning, a member of Interim Housing's medical team came to Kerry's room and found that his pulse was irregular. An ambulance quickly took him to the hospital where he spent the next 2 months recovering from COVID-related complications, including several blood clots around his heart. Had the medical team at Interim Housing not caught this, Kerry might have been in a very different situation. He had a procedure to correct the blood valve that was the source of the clots and rebounded from the situation. From the hospital, Kerry was able to return to Interim Housing. 
As a client, Kerry was able to join our Career Passport Program, where he learned employment skills and was added to our Workforce Development Team where he is currently gaining job experience by maintaining the facilities at Interim Housing. This summer, Kerry signed a lease to his own apartment and moved into his new home! The location of his apartment is perfect for him. Kerry is able to get back to Interim Housing for his Workforce Development shifts and able to easily visit his brothers who live in nearby Bellwood and Oak Park.