Live in Suburban Cook County and suffer from job loss or loss of income
due to the current global pandemic? 
Worried about maintaining stable housing?
Help is available. 
Applications are now being accepted for distribution of Emergency Rental and Utility Assistance.
Funds have been allocated to help individuals and families who are experiencing challenges with housing expenses—rent and utilities—as a result of the crisis. 
If your income is 80% or less of the Area Median Income* you are encouraged to apply for emergency CARES ACT rental, mortgage and utility assistance. Funds will be distributed for as long as they last.
For information on our Emergency Financial Assistance in English, click here
Para obtener información sobre nuestra Asistencia financiera de emergencia en español, haga clic aquí
---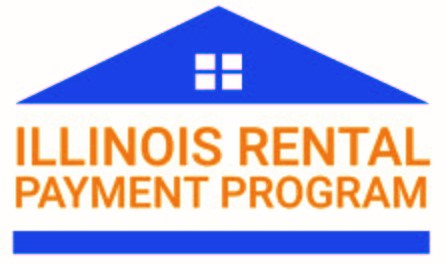 Are you an Illinois housing provider or landlord with tenants behind in rent due to COVID-19? 
The Illinois Rental Payment Program (ILRPP) is designed to support households in Illinois that are unable to pay rent due to the COVID-19 pandemic. The application site is now open for housing provider and landlord-led applications. Housing Forward can assist you in navigating the application process.
Phase 1: Housing providers/landlords may initiate a joint application starting Monday, May 17 through Monday, June 7. 
Tenants will receive an email notification when the landlord-initiated application has been submitted and instructions for completing their portion before Monday, June 14.
For a general overview of the program click here. You will have access to a "How to Apply" video (in English and Spanish), grant information, eligibility requirements, FAQs and other resources. To apply, please visit the application site at https://ilrpp.ihda.org.
ILRPP income limits here. Printable brochure and English/Spanish flyer.
Phase 2: Tenants may initiate their own application starting Wednesday, June 9 through Monday, June 28. Landlords will have until Tuesday, July 6 to complete their portion of the tenant-initiated application.
Questions? Visit www.ihda.org/about-ihda/illinois-rental-payment-program/ Need help with an application? Contact Housing Forward at 708.338.1724 ext. 305.
---
  Do you reside in Oak Park or Berwyn?  
The Health Connection HUB is dedicated to connecting community members to quality care and services, and helping providers to deliver competent, compassionate, and efficient care. Regardless of where you begin in your search for assistance, The HUB helps you find what you need, and allows providers to deliver services tailored to you and your needs.
Click the "Contact" button. 

Complete and submit our referral form.
(If you live in OAK PARK, please use The Hub link above. Call ONLY if do not have access to the Internet.)
---
  Do you reside in a west suburban Cook County community other than Oak Park or Berwyn?  
Call 877.426.6515 
You will be pre-screened over the phone to determine initial eligibility for services
- OR - 
Visit the "HUB" at www.healthconnectionhub.org
Click the "Contact" button. 

Complete and submit our referral form.
---