Back to top
We created the Employment Readiness Program to improve each client's employability, help them find and retain employment, and increase their long-term income potential in order to achieve and maintain long-term housing stability.  To achieve this goal, we have developed three tracks: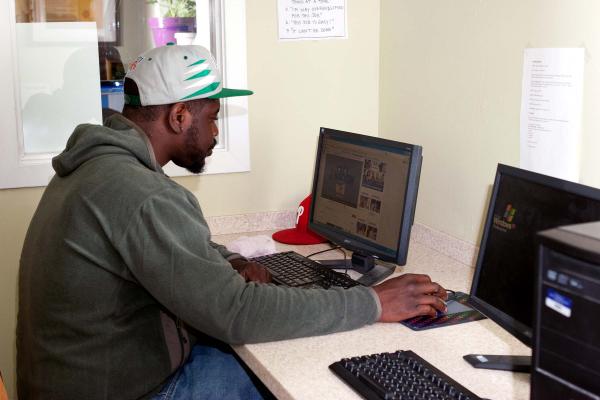 Job Readiness
Job Readiness assists low-barrier or readily employable job seekers with basic skills assessments, one-on-one career coaching, job search strategies, skills training and education referrals, and job placement. Program participants engage in a series of sessions with skills-based volunteers who provide expert guidance on how to write a resume, improve interview skills, and conduct an internet job search, as well as "soft skills" such as how to dress for an interview and personal hygiene. Participants have access to Housing Forward's computer lab and phones to conduct job searches, submit applications and communicate with potential employers.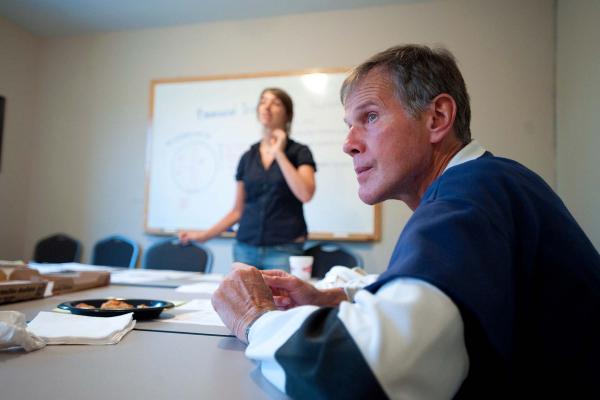 Career Passport
Career Passport is an intensive five-week course designed for individuals with significant obstacles to sustainable employment such as chronic unemployment, a physical or mental health disability, or the lack of a high school diploma. Career Passport couples basic job readiness training with intensive case management and group therapy (i.e., Triggers and Resiliency, The Power of Attitude, Managing Hopes and Fears) to improve self-confidence and address underlying or unresolved issues that limit employability. Active program participants are guaranteed shelter for the duration of the class.